There's no doubt that the kitchen is one of the most essential areas of every household. It's a commonplace in which people can create memories, enjoy meals, and spend some quality time either alone or in the company of guests.
Still, like every other area of the house, the kitchen starts to feel old over time. At that moment, making some changes may bring back the beauty it once had.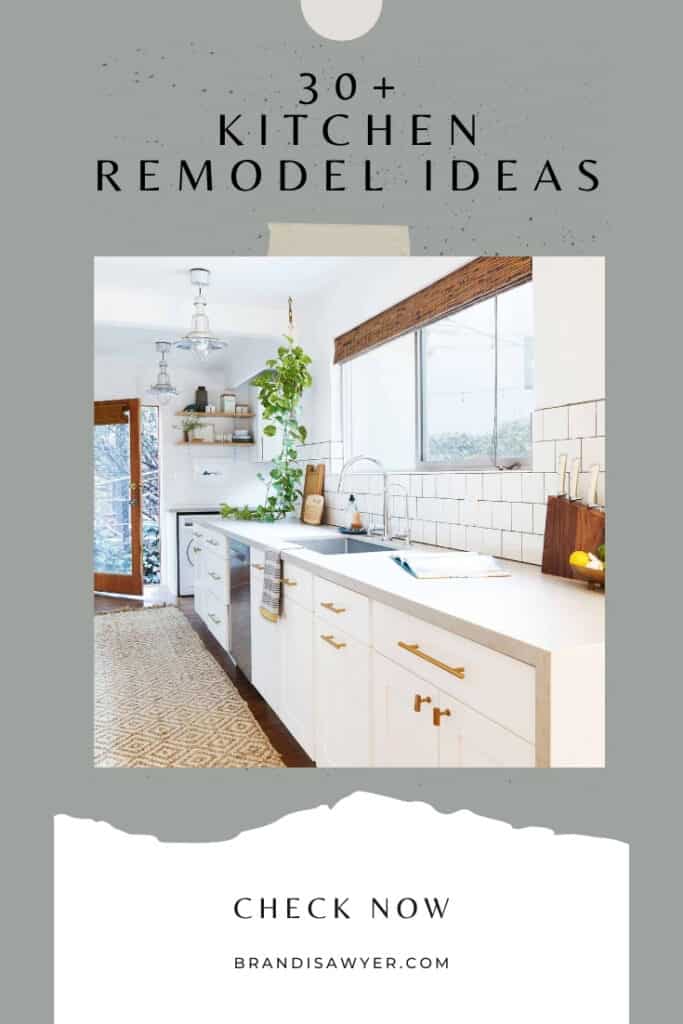 And that's where we come into play. In this article, you'll find nine kitchen remodel ideas that vary between subtle to more noticeable changes you could apply to your kitchen.
Ready to start working on the ideal plan to remodel your kitchen? Let's get started!
Things to Consider Before Remodeling the Kitchen
Knowing you're ready to make significant changes to the kitchen is the first step for a remodeling project. Still, there are a few considerations to keep in mind. Let's talk about that briefly.
Size (Square Footage)
If your home has a large kitchen, you get enough leeway to be as creative as you want and afford a couple of mistakes. For smaller kitchens, every inch of space matters.
Knowing your kitchen's accurate size dictates the layout, especially if you want to add an island or new appliances.
Current Layout
Before making changes to the kitchen and adding new appliances, considering the existing layout is a must. You need to determine whether the new remodeling idea to implement will allow you to move freely and whether or not the workflow suits your cooking routine.
Infrastructure
Though we may find a beautiful remodeling plan, we first need to consider if our kitchen's infrastructure is fit for the changes required. For example, old houses may have plumbing issues that require previous work before engaging the new remodeling projects.
Budget
Last but not least, getting a precise estimate of your budget available indicates the type of project you should focus on, be it small or on a large scale.
How Often Should You Remodel Your Kitchen?
Considering that kitchens are among the most trafficked areas of the house, most homeowners access them no less than three times a day. Wondering how often we should renovate it is a common question.
Although how frequently you remodel the kitchen is entirely up to you, every 10 to 15 years is an appropriate timelapse to start planning a remodeling project.
Still, other reasons besides time may lead to a necessary remodeling. For instance:
The kitchen is outdated.
You have the financial resources.
The existing kitchen received damaged or is broken.
You want another type of kitchen.
New appliances are on their way.
A worn-down kitchen.
Tools Required for kitchen remodels:
If your kitchen's appearance matches any of these points, then our ideas below should come in handy.
30+ Kitchen Remodel Ideas
After learning a bit more about what it takes to start working on our remodeling project, we can now look at the different ideas to kickstart our inspiration.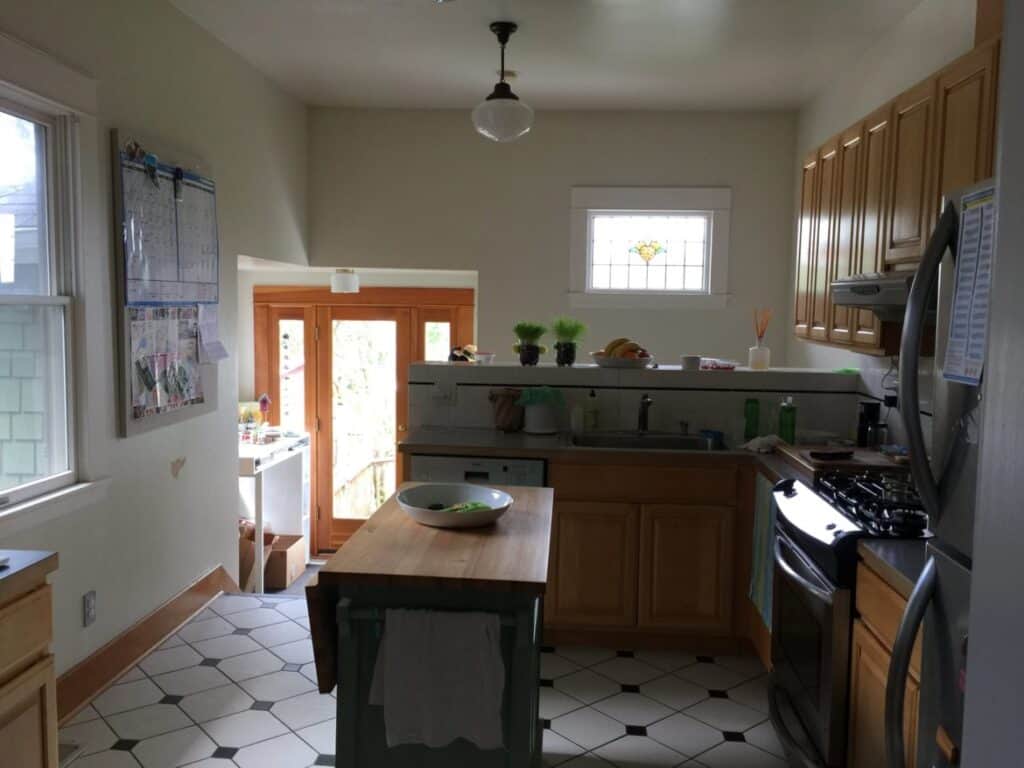 The beautiful combination of white and black colors makes this kitchen design by Cat Schmidt work incredibly well. Add a couple of wooden utensils plus electrical stainless steel appliances, and you get a perfect remodeled kitchen that surely grabs the attention of your guests.
2. Add a Formica Countertop and Paint It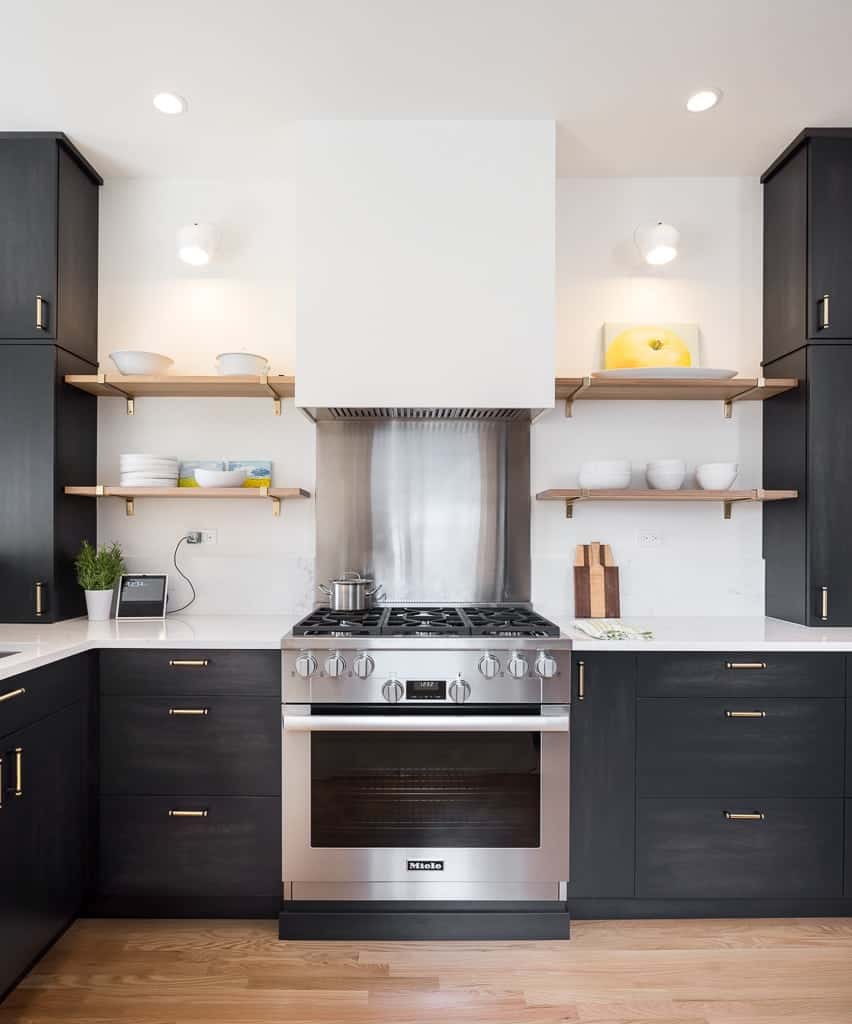 A lusterless counter can negatively impact the kitchen's overall look, even if we don't notice it first. Luckily, Cassity from Remodelaholic comes up with an excellent solution to remodel our kitchen and bring back a shiny countertop's stylish look.
Read about this remodeling idea here.
Top 10 Roofing Nail Guns
3. A Kitchen Island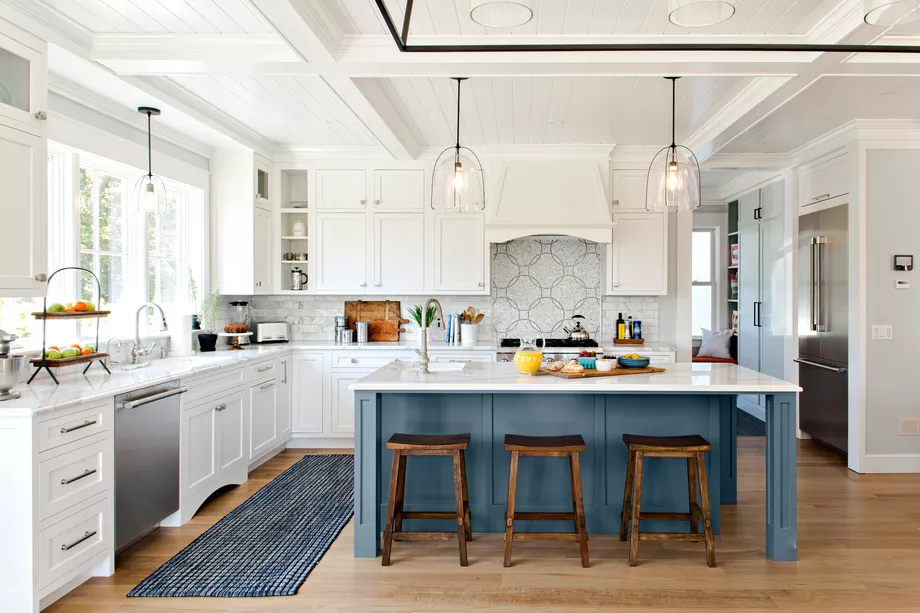 How about a kitchen island? It isn't for everyone, but the benefits are still too many to ignore: more counter space, more storage, and a better eating area, to name a few. For this idea, we go step by step over everything it takes to build the kitchen island.
Continue reading here for more details.
Top 10 Roofing Nail Guns
4. Rustic-Style Kitchen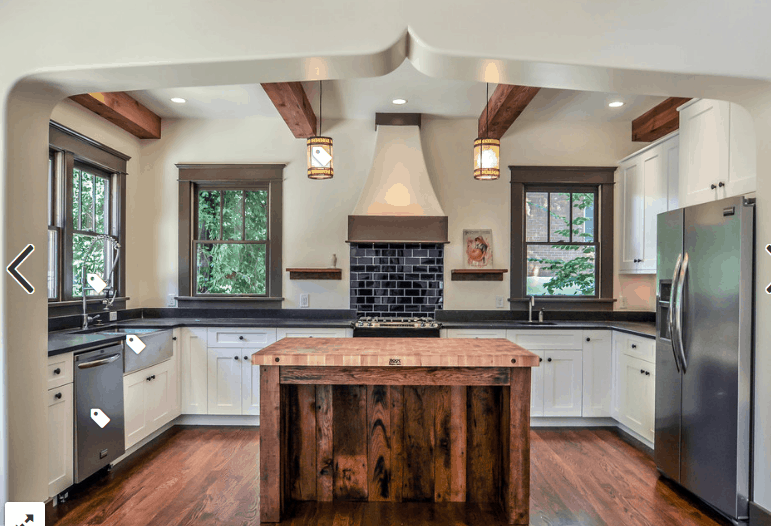 Working as a variation to the traditional style, Rustic kitchens focus significantly on the wooden features and the surfaces. Other materials mostly used to accomplish this style are timber, stone, and brick. By relying on dark tones, a rustic style kitchen quickly becomes a fan-favorite.
Check out this link to learn more about rustic-style kitchens.
Top 10 Roofing Nail Guns
5. The Modern Makeover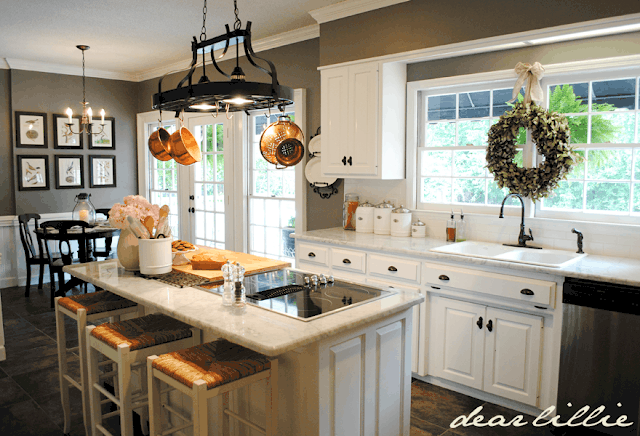 Matt and Meredith's kitchen remodeling idea is truly a sight to behold. Starting from a lackluster kitchen, they managed to put up impeccable kitchen remodeling ideas that breathed new life into the kitchen. We can all get some inspiration from this incredible work.
Want to know how they did it? Here's all about it!
Top 10 Roofing Nail Guns
6. Dark Chocolate Cabinets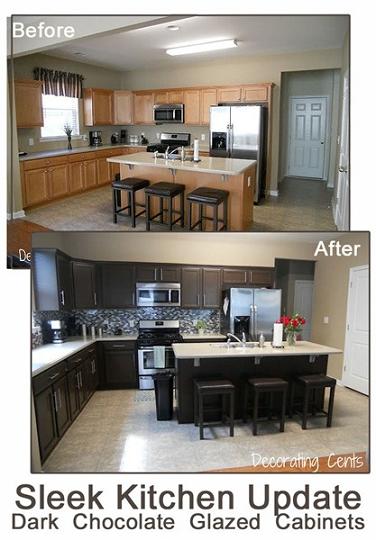 Looking to bring a new look to your kitchen? Sometimes, all it takes for an enhanced decoration is painting. And what better color than dark chocolate? For this remodeling idea, we'll be learning how to make our kitchen cabinets look incredible. Should you use polyurethane or lacquer on these cabinets? The choice is yours as each will give a different finish.
Find out more about it here.
Top 10 Roofing Nail Guns
7. The Essentials (Minimalistic but Practical)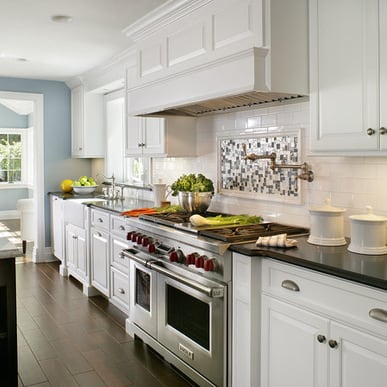 While working on a budget, we have to learn how to do more with whatever we've got at hand. This remodeling idea revolves around the basic concepts of what's essential for the kitchen, allowing us to leave aside whatever may not be necessary.
Check it out here.
8. Eat-In Kitchen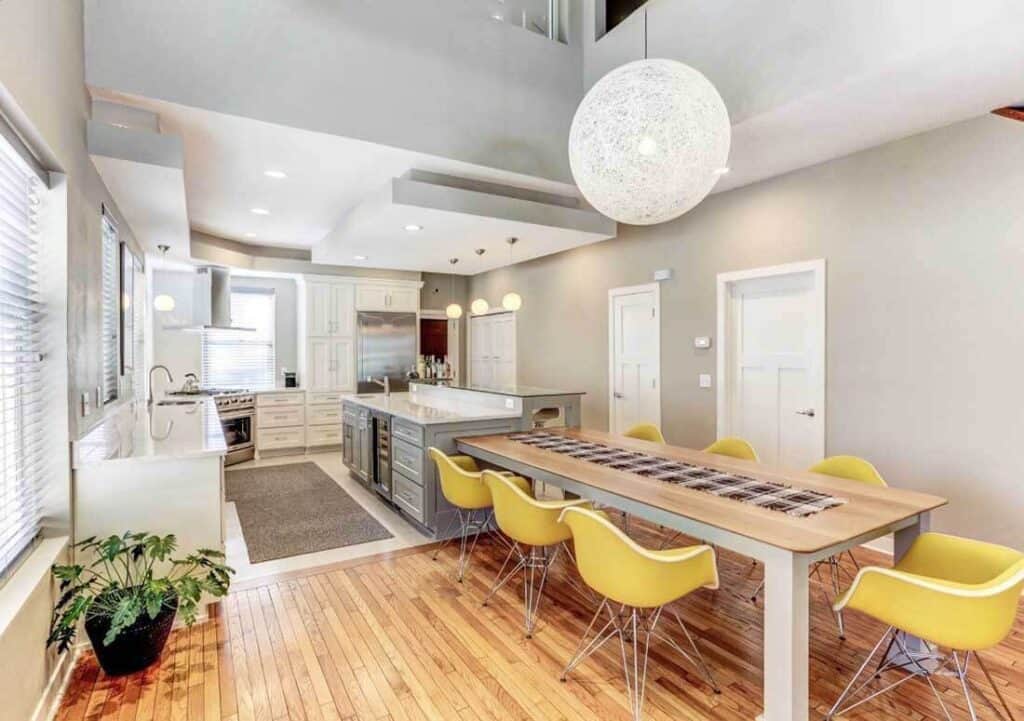 This idea helps us bring family, friends, and guests together as they congregate in the eat-in kitchen to share a good time. There are many types of eat-in kitchens, which is why this remodeling idea from Titus Contracting Inc. will help us identify the one that suits our home the most.
Here's everything you need to know about eat-in kitchens.
9. Small-Budget Kitchen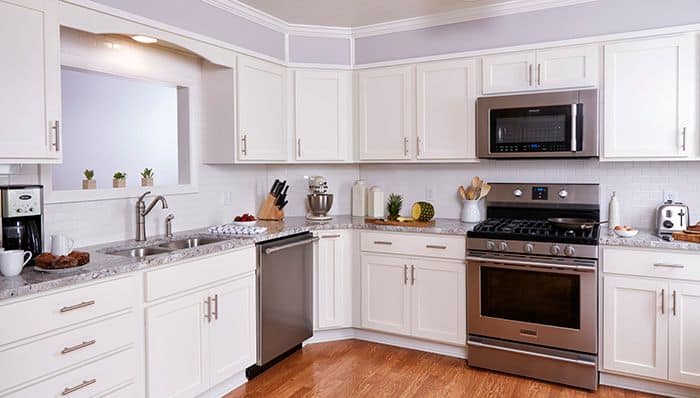 You don't have to spend a ton of money to get a gorgeous kitchen at home, as Holly H. accurately points out. Instead, what you need is just the right idea and the will to make it a reality.
Want to know what you can do with a tight budget? Take a look at this post!
10. From Classic to Modern (Gray Style)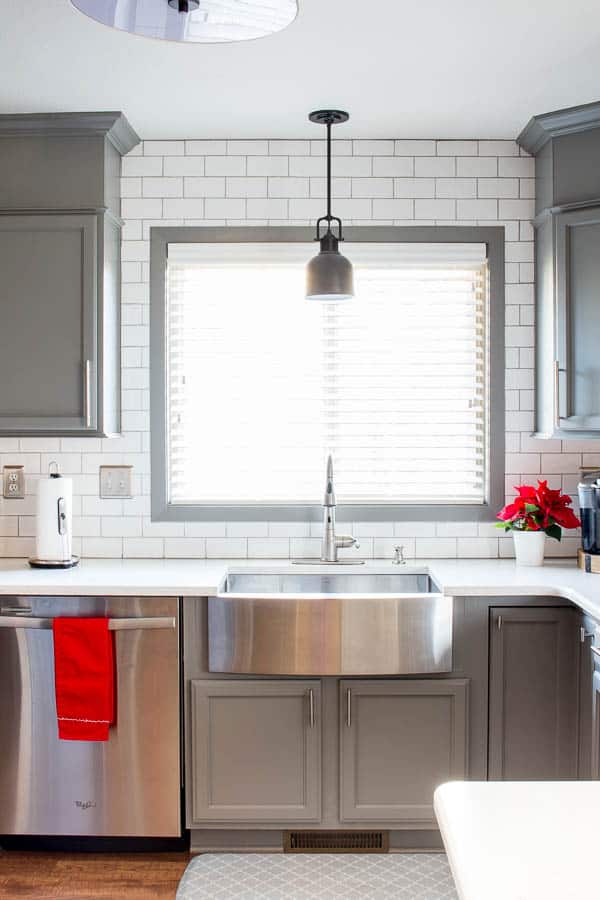 Moms know best, isn't that right? It's an old saying that remains true today, as evidenced by this outstanding remodeling kitchen idea shared by Laura's inspirationformoms.porch.com blog. Want to know how to make the most out of an otherwise dull, lackluster kitchen?
Then don't miss out on this post
11. The Playful Creamy Tones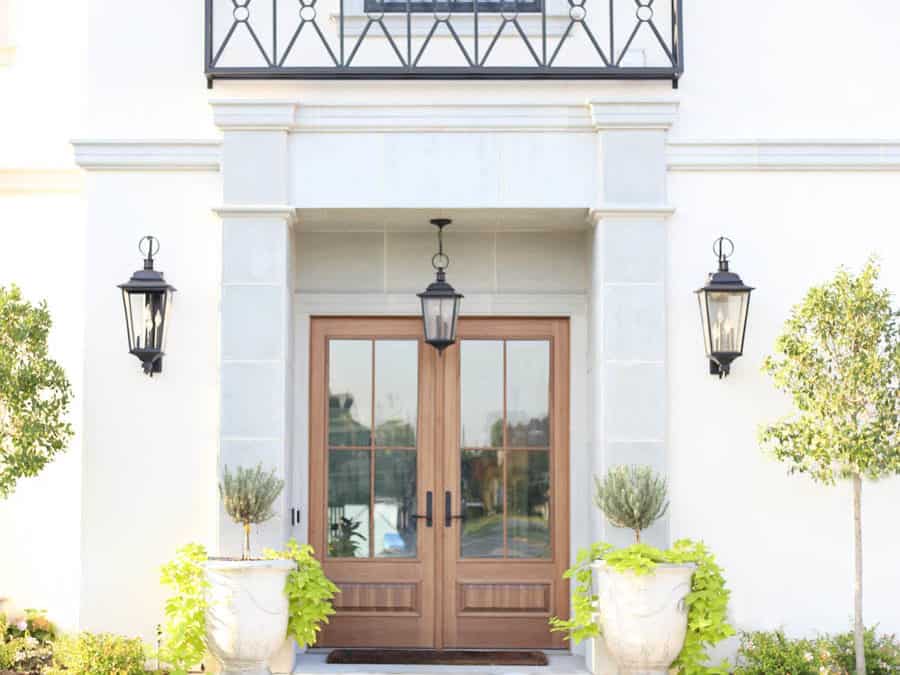 CC AND MIKE shares this wonderful project that includes kitchen remodeling using mostly gray fixtures. Though it may not seem like the most fun color at first, looking at the new kitchen gives us a luxurious vibe. Besides the kitchen, this post also shares tips to remodel other areas of the house!
Take a look at the full post here.
12. A Modern Farmhouse Style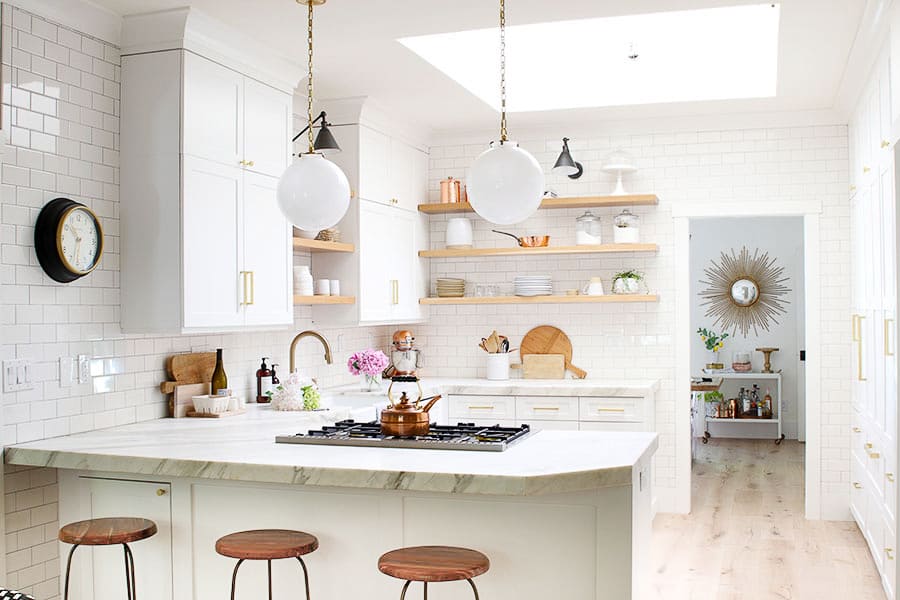 And you don't even have to spend too much money! Using mostly paint and an open shelving design, you can turn a basic kitchen into a customized space that you, family, and friends will enjoy.
Don't look any further than Modern Glam to make your kitchen look this good!
13. Personality-Driven Style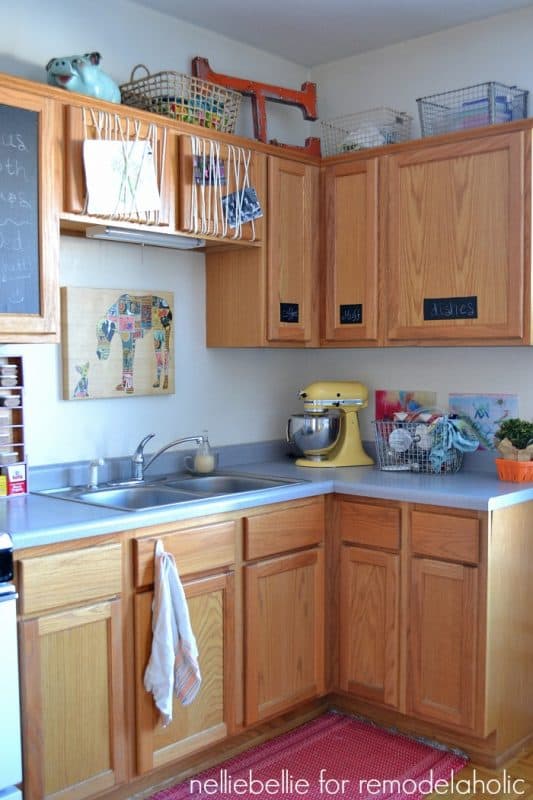 Living with a rental kitchen? Don't let the limitations keep you from making it your own, ideal cooking place. Janel Hutton from Remodelaholic teaches us how to work our way around these kitchens without giving landlords reasons to throw us out.
Here's how you bring a new personality to a rental kitchen.
14. A Luxurious Open-Shelf Design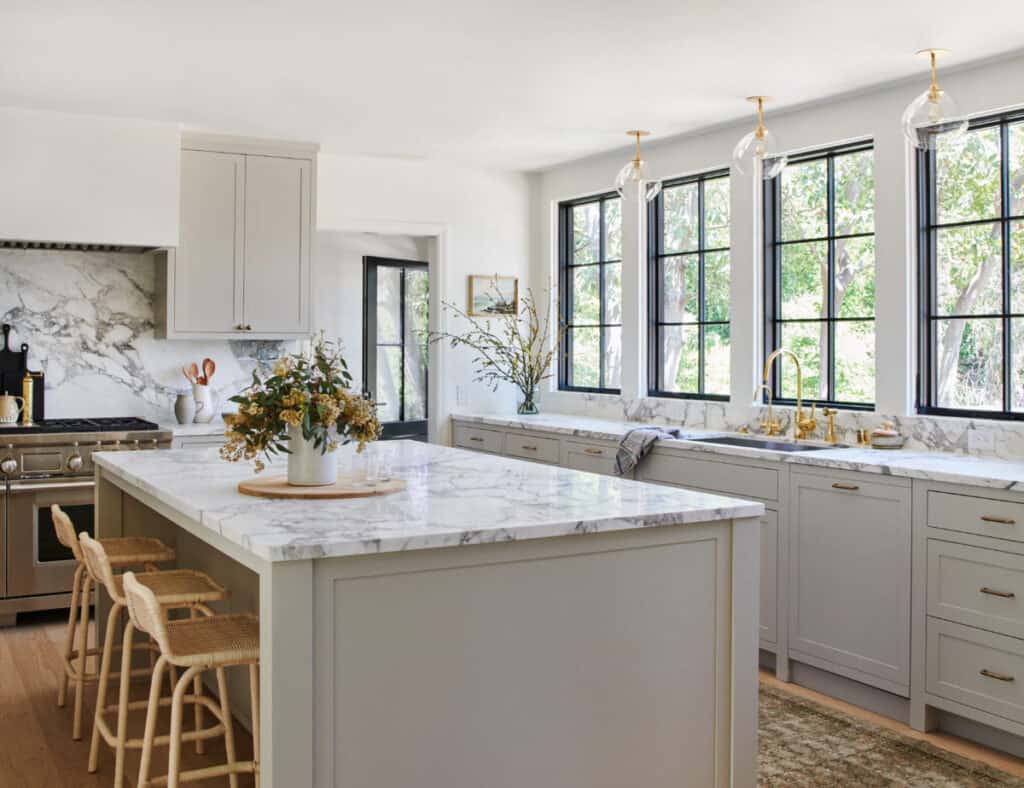 Kitchens with open shelving designs are convenient for multiple reasons, and they also happen to look beautiful, welcoming, and cozy. Remodeling the kitchen to match this style can be tricky, which is why we have to appreciate The Identite Collective's efforts to guide us through.
You can follow the whole remodeling process from beginning to end in part 1 and part 2.
15. Dark Cabinets & Open Shelves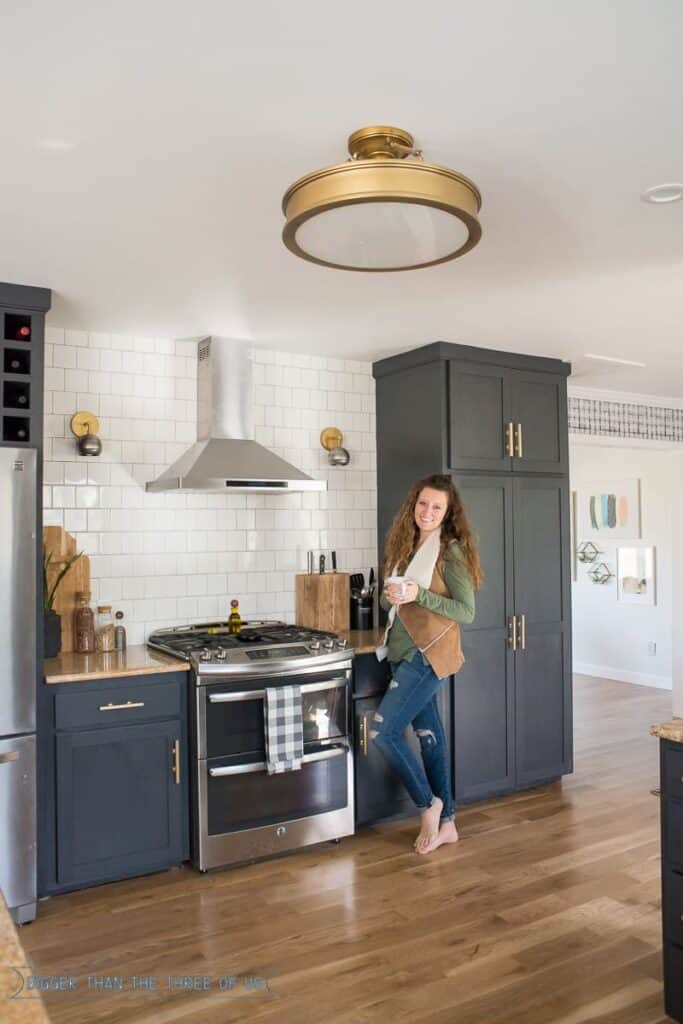 More open shelving ideas for kitchens! In this case, we're highlighting all of the good-looking aspects of the open shelving design combined with dark cabinets. It's amazing how darker colors blend well with the wooden materials, providing interesting, fascinating visuals for our house.
Learn everything about this remodeling idea here.
16. All-White Farmhouse Kitchen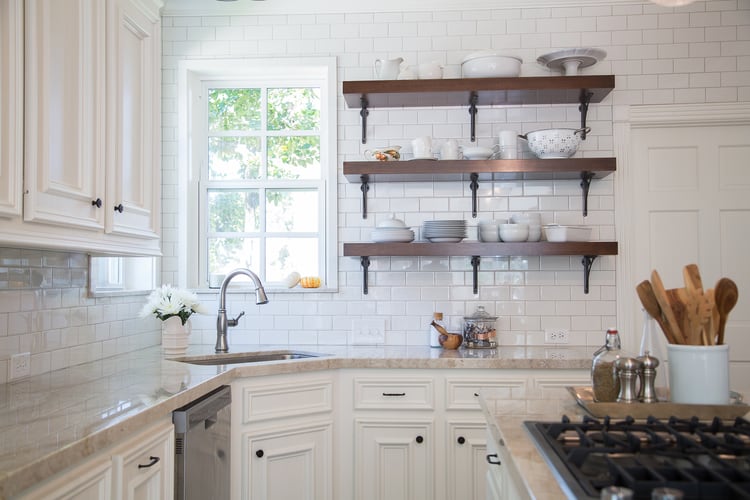 For many homeowners, a kitchen is a sacred place that requires thought, patience, and love for a perfect remodeling job. We found this idea truly brings the best out of the kitchen's area, as the mostly white fixtures and appliances look impeccable.
Check out this remodeling idea from Carla Aston on her website!
17. Innovative Shelves on Windows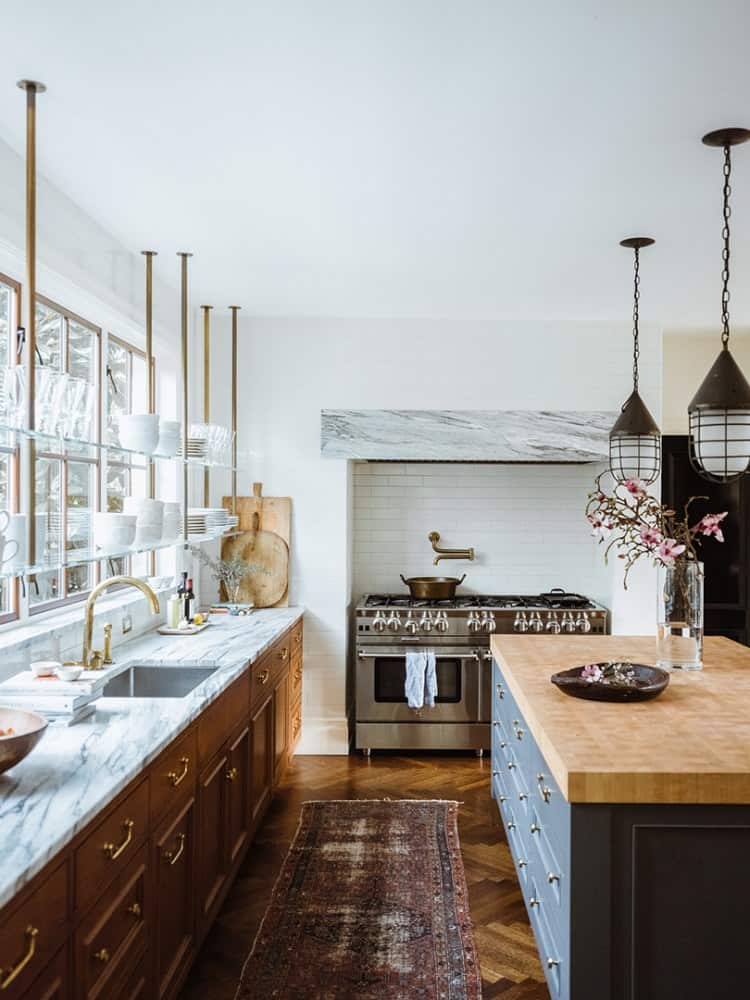 One of the most satisfying moments of the day is when we let the sun enter and fill the kitchen with the warm light of the morning. However, having windows installed in the kitchen may also consume a lot of space that would be useful for other stuff. Sometimes, you have to choose between having one or the other.
But why not have both? Open shelving across the windows. Sounds crazy, but it totally works.
18. An All-White Remodel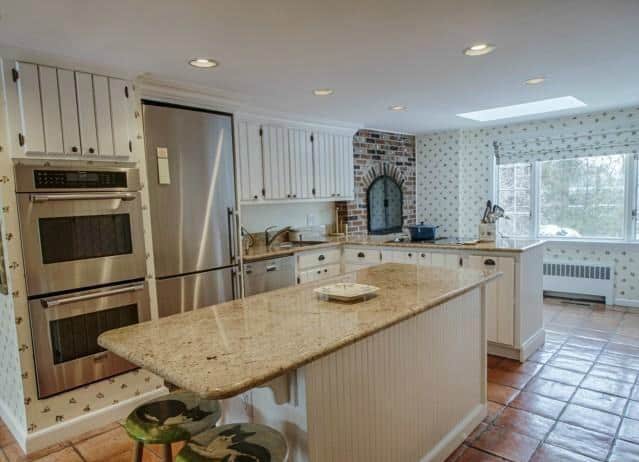 The changes Kris Jarrett made to her kitchen are unbelievable. The kitchen is so different we wouldn't even believe it was the same area before! Truly a masterpiece that should inspire us and give us the motivation needed to remodel our own kitchen.
Take a look at this massive kitchen remodeling here.
19. The Fresh & Comfy Kitchen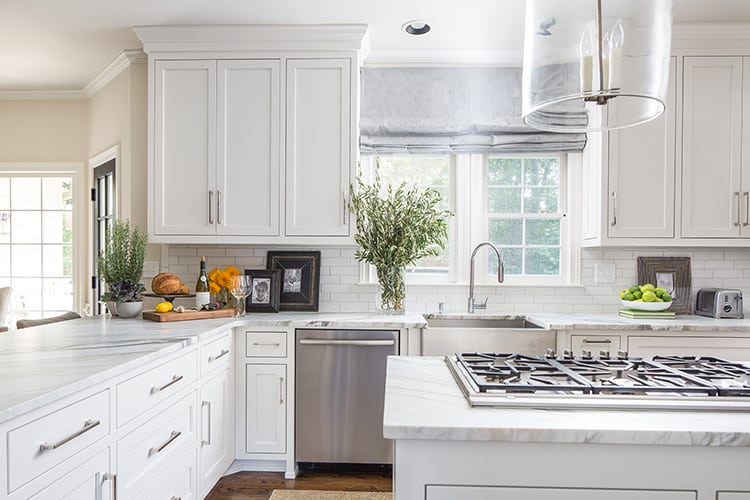 White colors blend well in the kitchen only with the right appliances and fixtures, including the lighting. We liked this project because it combines all of those aspects perfectly, creating an appealing visual not only for the kitchen but also for the dining area.
Add some green with plants, and your kitchen is set!
Learn about this project here.
20. A Simple but Modern Style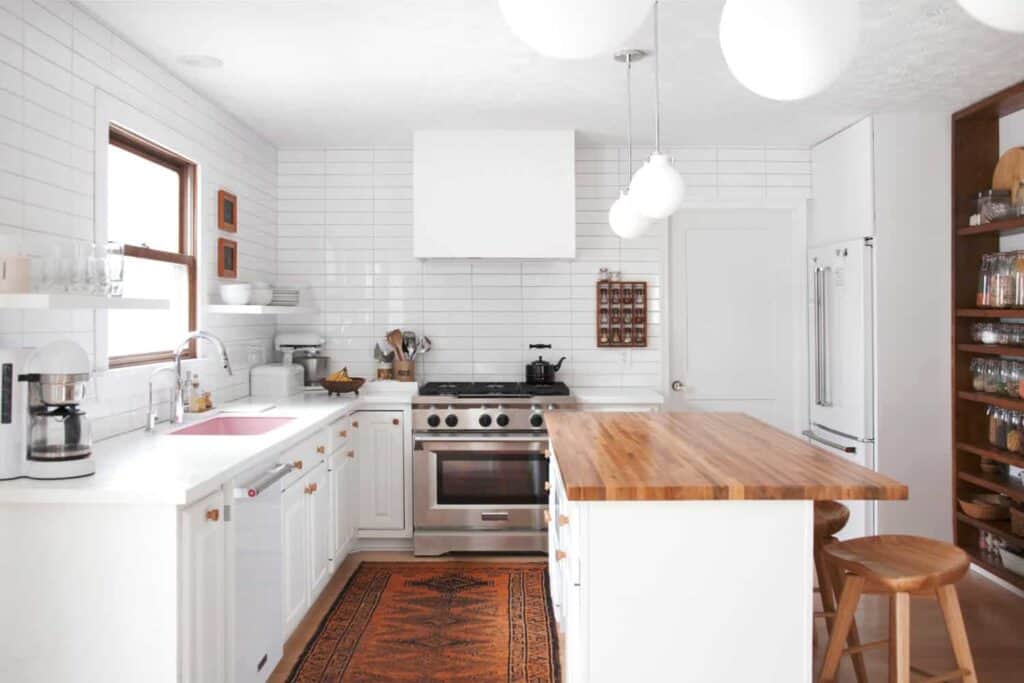 I feel like we can all relate to Mandi when she stared at the kitchen, imagining all the potential changes she could apply to make it look better. Reading about her experience only inspired us more, which is why everyone thinking about remodeling their kitchen should stop by her website to get that final push.
Check out Mandi's incredible work here.
21. Professional Remodeling Style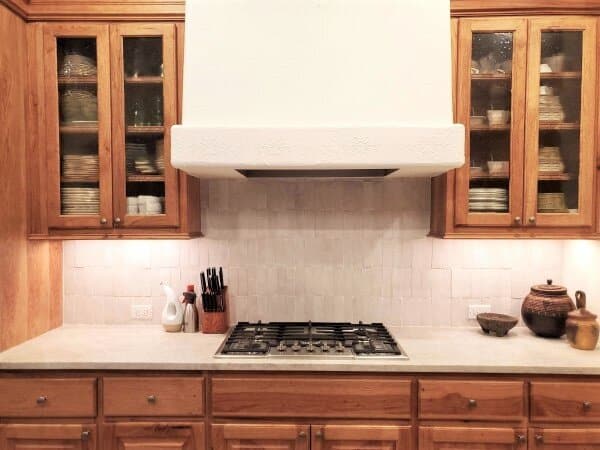 Hiring a professional to design your kitchen can be expensive, but they might have valuable information to solve many issues that may seem unsolvable at first. In this piece written by Carla Aston, we learn how to deal with stained concrete, why leaving the cabinets untouched could be a wise decision, and much more.
22. The Affordable Remodel Project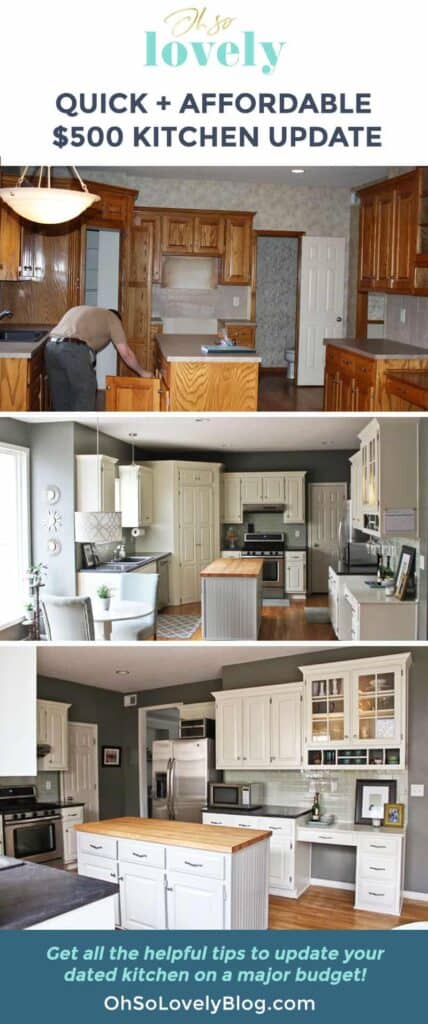 Don't want to spend a lot of money remodeling the kitchen? Hey, don't worry about it. Though the kitchen is an important area, we often have other concerns that require more attention and our financial resources. When the budget is tight, this budget-friendly remodel idea may be the one for us.
Here's how to remodel a kitchen without spending a ton of money, courtesy of DIY expert Audrey Kuether.
Top 10 Roofing Nail Guns
23. The Space-Saving Remodel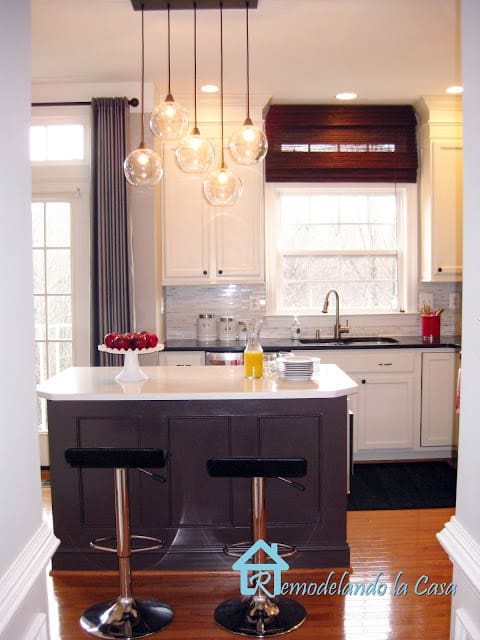 Watching before/after pictures is always motivating and exciting, but knowing how to get from point A to point B isn't always that easy. That's why we loved this incredibly educational article that covers everything there's to know for a perfect remodeling project.
You can read the post here.
24. From Dull to Exciting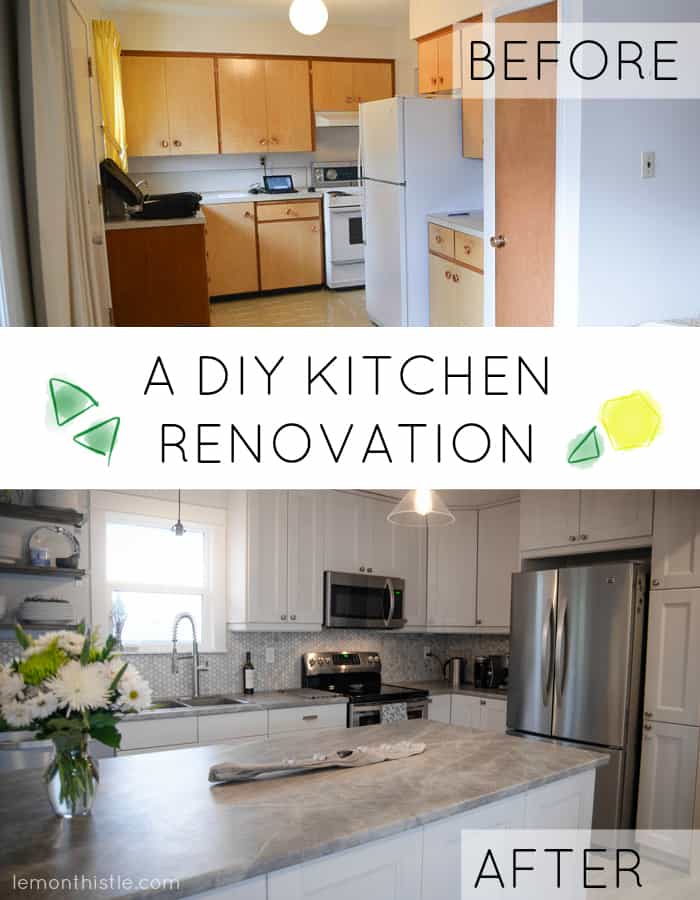 As mentioned earlier, before/after pictures are fun. The key to success is not letting ourselves get carried away. Every kitchen is different, meaning that even though we can use other people's ideas for inspiration, understanding our own workspace is essential to avoid disappointment during the project.
In this post from Lemon Thistle, Colleen shares her experience of transforming a dull and boring kitchen into a pretty enticing and don't-want-to-stop-cooking one.
25. The Total Kitchen Makeover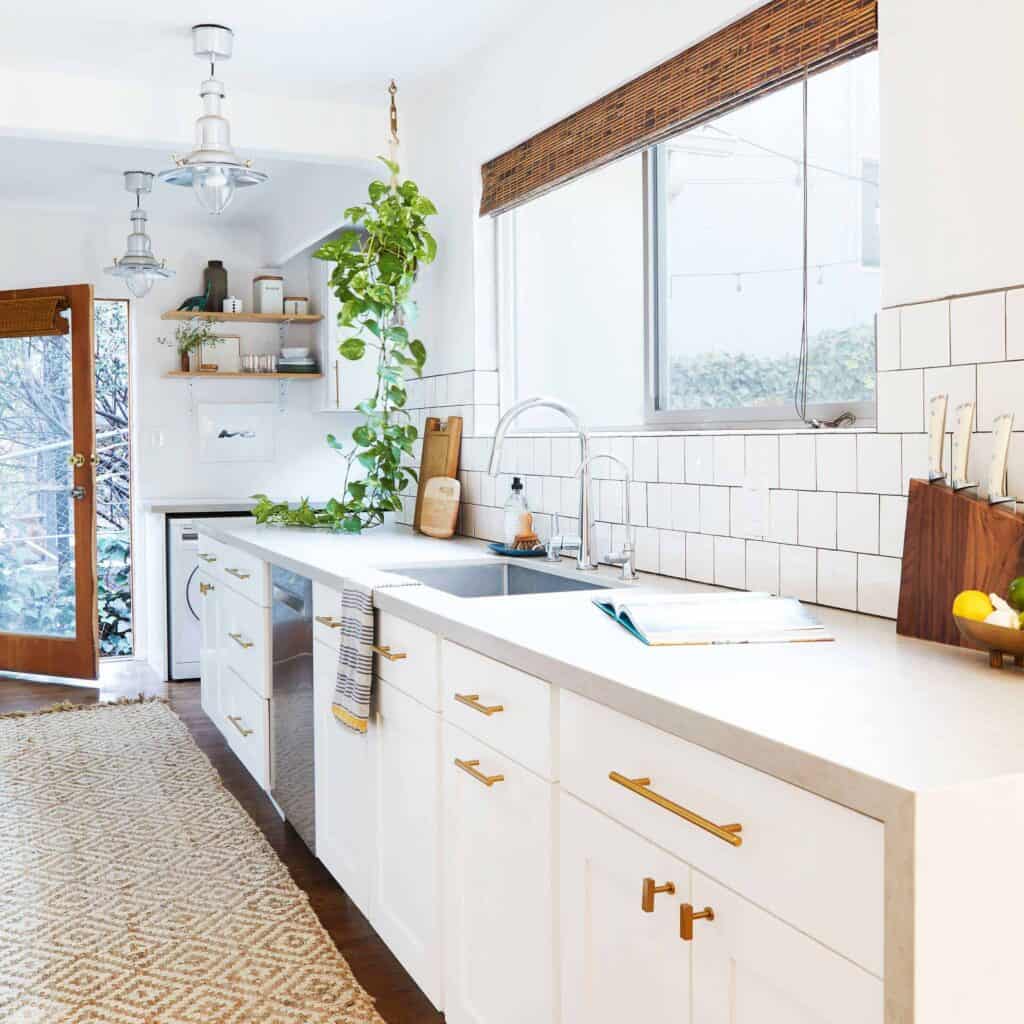 Badly designed galley kitchens aren't only claustrophobic, but they could also be dangerous if we don't have enough space to move freely. Watching Velinda's old kitchen is terrifying, as it perfectly encapsulates both of those issues.
Luckily, she designed a plan for her kitchen and started working on it. The result? A kitchen in which it feels like you can breathe again. Simply incredible.
Read Velinda's remodeling idea here.
26. Budget-Friendly DIY Kitchen Remodel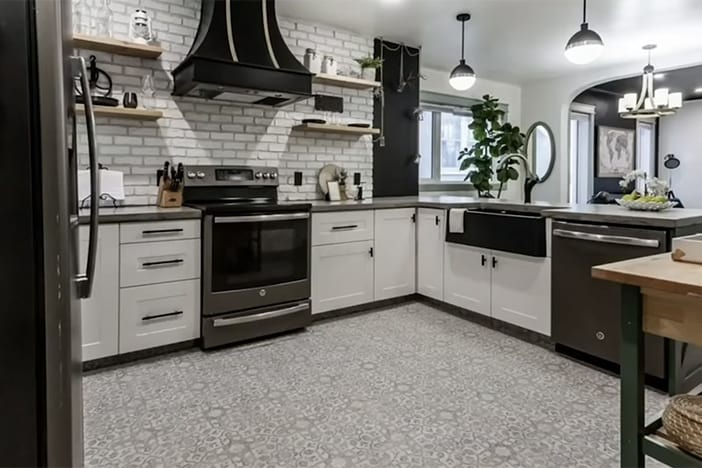 If you liked the previous remodel ideas accomplished without investing much money, then you'll also love this one. Created by Brittany Arnason, this impressive kitchen shows that you can create beautiful layouts without having to spend too much.
Read more about it here.
27. From Boring to Vibrant Farmhouse Design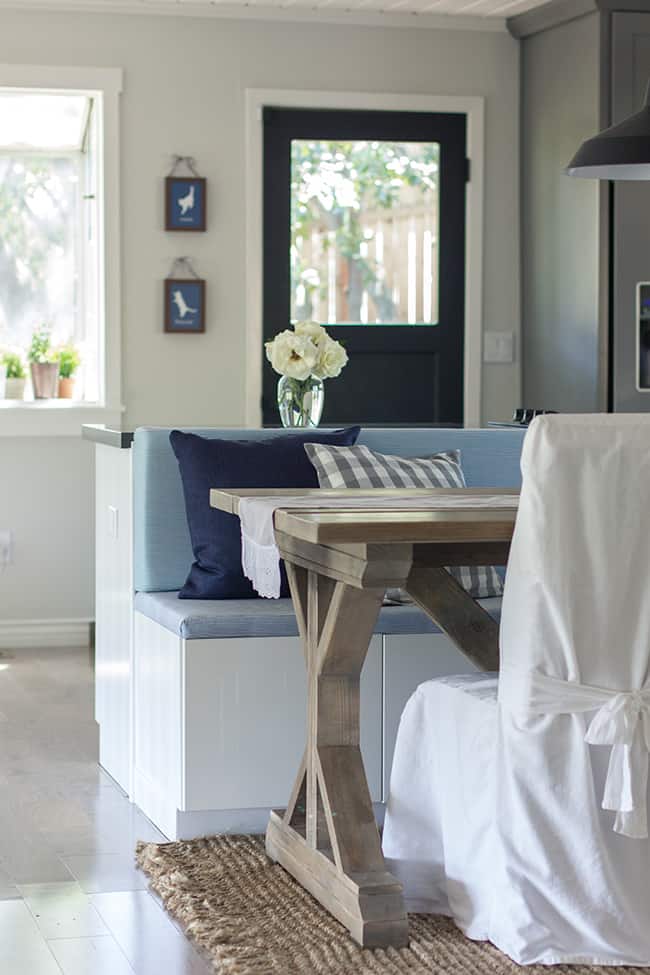 Watching people with years of experience in interior design tends to be a good source of inspiration for our projects. Jenna is one of them, and she eloquently shares her before/after kitchen remodeling project in a thoughtful, detailed post.
Find out more about Jenna's remodel idea here.
28. Efficient Space Remodel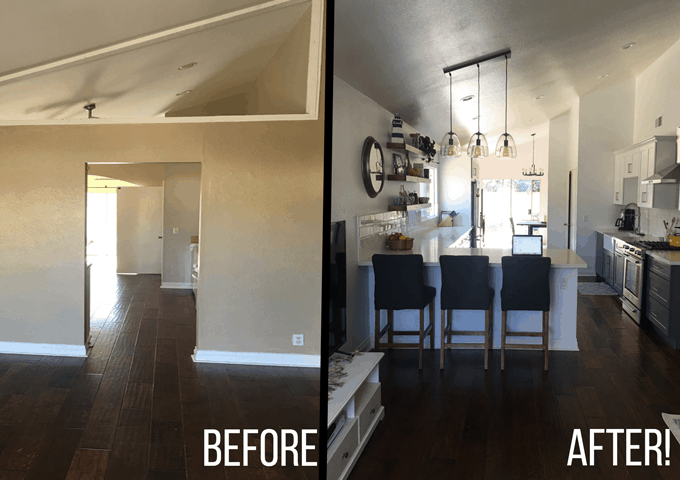 Creating a welcoming kitchen from scratch isn't easy, but not impossible either. Kelsey's remodeling idea proves that all it takes is patience, effort, and the will to pull it through.
Check out this inspiring project here.
29. A Classical yet Stylish Touch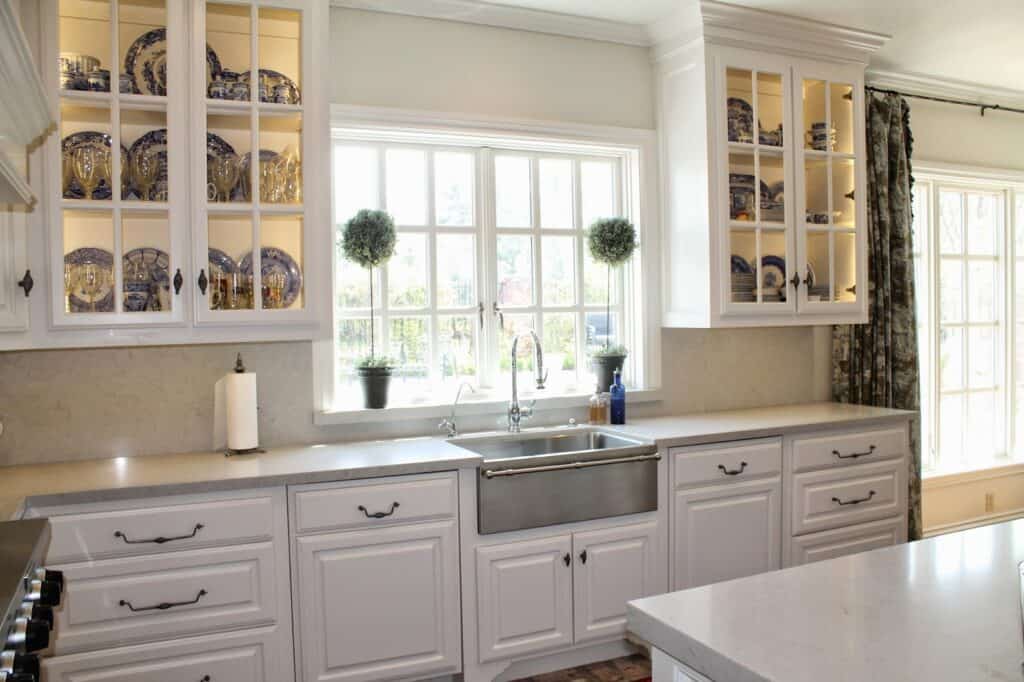 After seeing tons of kitchens, there's barely anything that can make us go "wow" anymore. However, this remodeled kitchen from Eleven Gables for sure took our breath away. It looks amazing! And it incorporates new elements we hadn't seen in the previous kitchens either.
30. Lessons Learned from a Failed Kitchen Remodel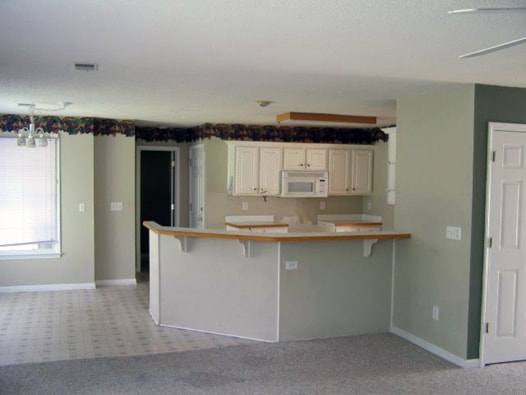 This one is a bit different, as it tells us what we should avoid doing during a kitchen remodeling project. Kelly's fun approach to her failed kitchen actually ends up being educational and informative, letting her readers know what went wrong and why they should avoid her mistakes.
Conclusion
With the right kitchen remodel ideas, you can say goodbye to a lackluster kitchen as you bring a better, enhanced look to such an essential area of your house.
Here, we gave you plenty of information and sources with proper guidelines to put these ideas to work. Now, you get to decide how you want your new, remodeled kitchen to look like and start working towards that goal.
Once you finish, every family member, friend, or guest won't be able to take their eyes off your beautiful and new kitchen.