With the Christmas season upon us, we're once again nearing that time of the year in which we look for different styles to decorate our Christmas trees. While the options are many, we've found that not all of them are as good-looking as the farmhouse-style type of decoration.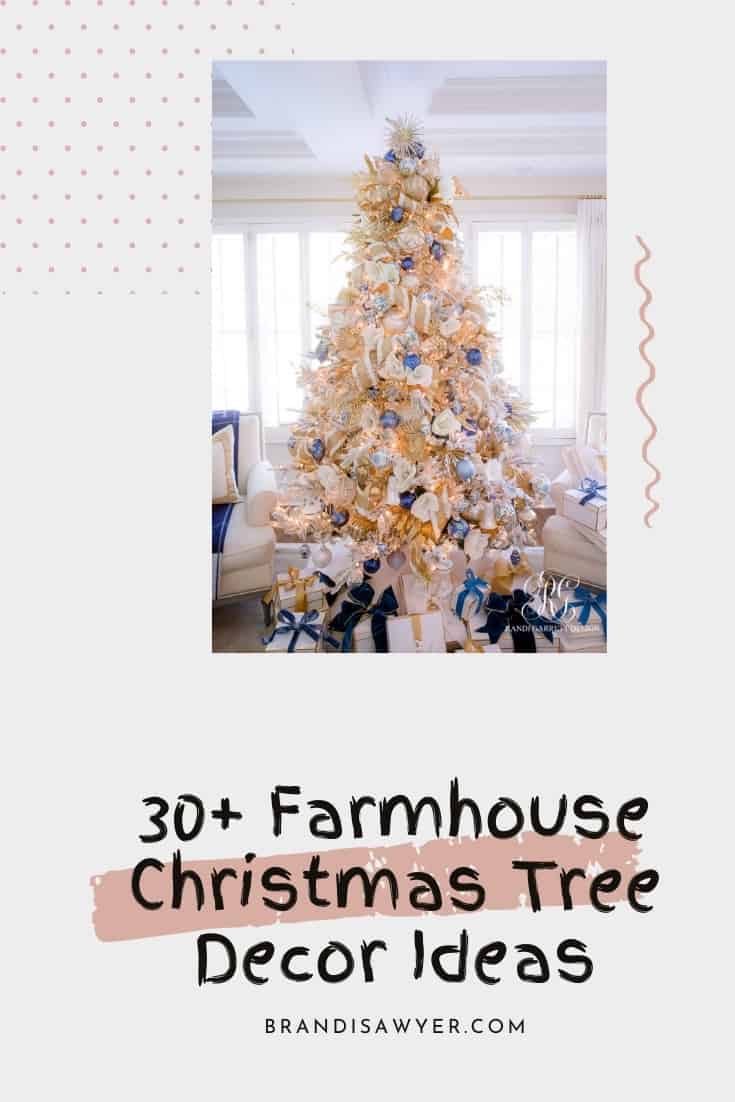 Due to the perfect blend of nature-like elements with modern accessories, the following farmhouse Christmas tree decor ideas allow us to bring an ultra-chic design to the convenience of our living rooms. For this article, we've gathered more than 30 decor ideas that'll make your Christmas tree look amazing.
So, are you ready to get to work and make your Christmas tree the best it can be? Then let's get started!
Tips to Decor your Home in a Perfect Farmhouse Style
Before heading into the list of ideas for your tree, we have to talk about a few considerations to make the farmhouse style work. Keep in mind that this information doesn't only apply to the Christmas tree, but rather to the whole room and even the entire house if you want a complete decoration in this style.
Choose Neutral Colors
Ideally, you want to avoid painting each room with a different color. Instead, use tones like soft beige, cream, or sometimes even gray could work. White is also acceptable but not necessary.
Add Old & New Elements
Incorporating vintage elements with new and modern accessories helps to create the atmosphere of a farmhouse style. In some cases, keeping things simple is always best.
Wood Materials
In the form of a table or clocks near the tree, wood accessories provide a rustic look that exposes the house's natural aspect.
No Need for the Expensive
If you're looking for ornaments or other elements to add to your Christmas tree, you'll find that auctions and farm sales may have a lot to offer for your farmhouse style decoration.
As we'll find out during the article, many of the ideas mentioned use accessories that don't even cost that much. In this case, simplicity helps with the farmhouse style we want to achieve.
30+ Farmhouse Tree Decor Ideas to Check Out
Now, let's take a look at the most inspiring ideas we found. You'll find sources with more information about what's needed to bring these ideas to life in the added links.
1. Red & White Christmas Tree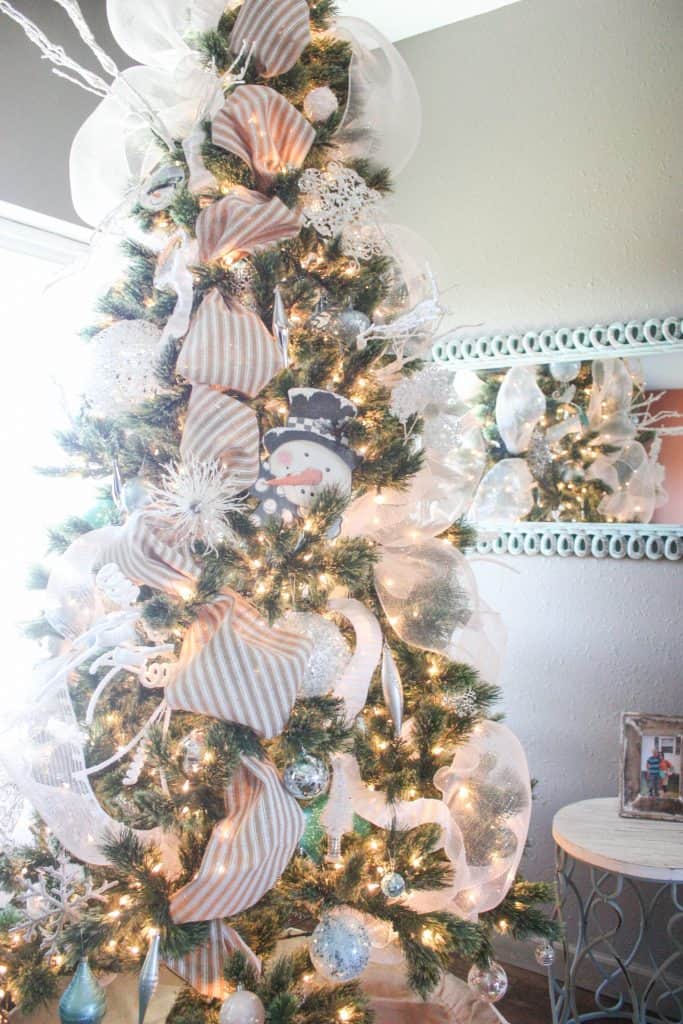 Red, white, and green – no other colors define the Christmas season better. Indeed, this decoration idea sticks to basic concepts of ribbons and many ornaments, but who's to say that's bad? On the contrary. It highlights how good a tree can look even with the simplest accessories.
Check out re-fabbed to know how to make your tree look this good!
2. Gold & White Christmas Tree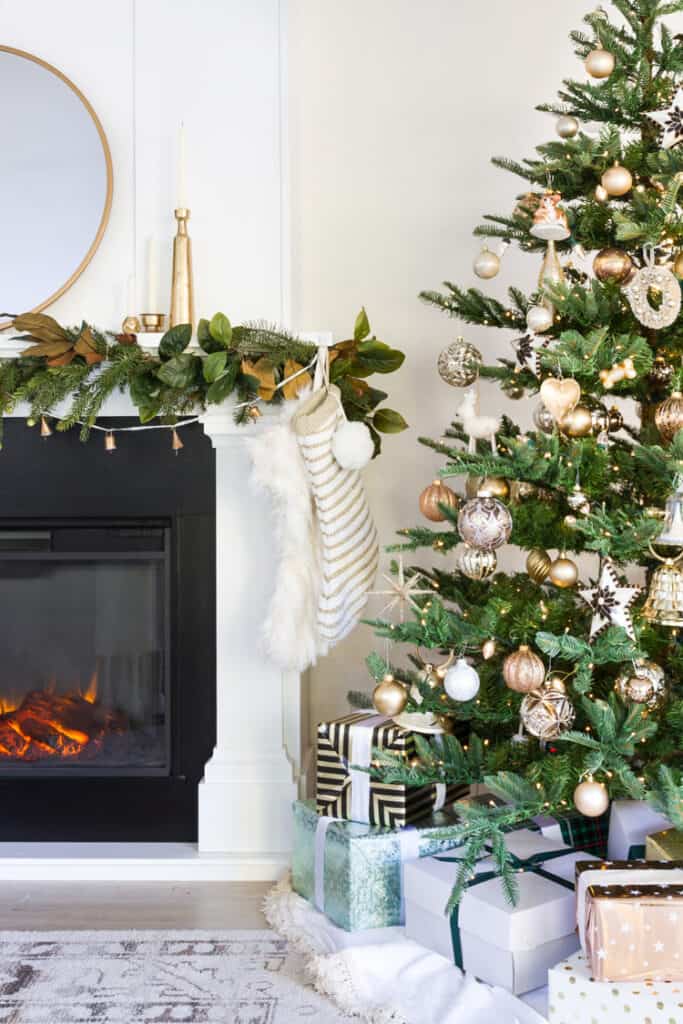 Easily one of the farmhouse Christmas tree decor ideas that'd fit well in any household! The blend of colors between the tree's green with the accessories in white and gold create a Christmas tree that you can't stop admiring. Plus, the branches' style allows us to add as many ornaments as we want for a better look.
Check out Annie's beautiful Christmas tree at Zevy Joy.
Top 10 Roofing Nail Guns
3. Colorful Christmas Tree with Black & White Stripes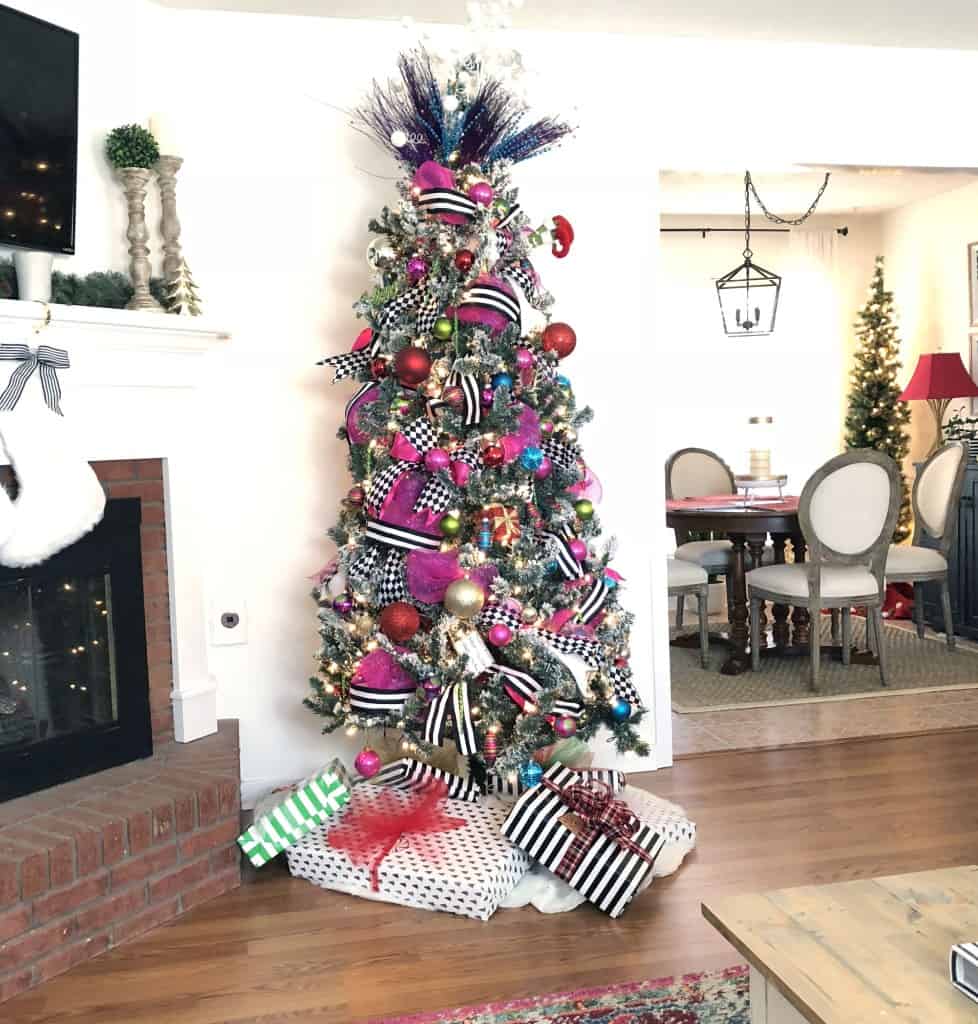 Bring the best out of your Christmas tree with a colorful and bright decoration using ribbons, ornaments, and toppers of different colors and sizes. Though the post properly explains the idea behind this decoration, what we like the most is that it depends a lot on your own creativity.
So, even if you draw inspiration from this decoration idea, it's ultimately up to you how the tree ends up looking. Check it out here.
Top 10 Roofing Nail Guns
4. Glamorous Christmas Tree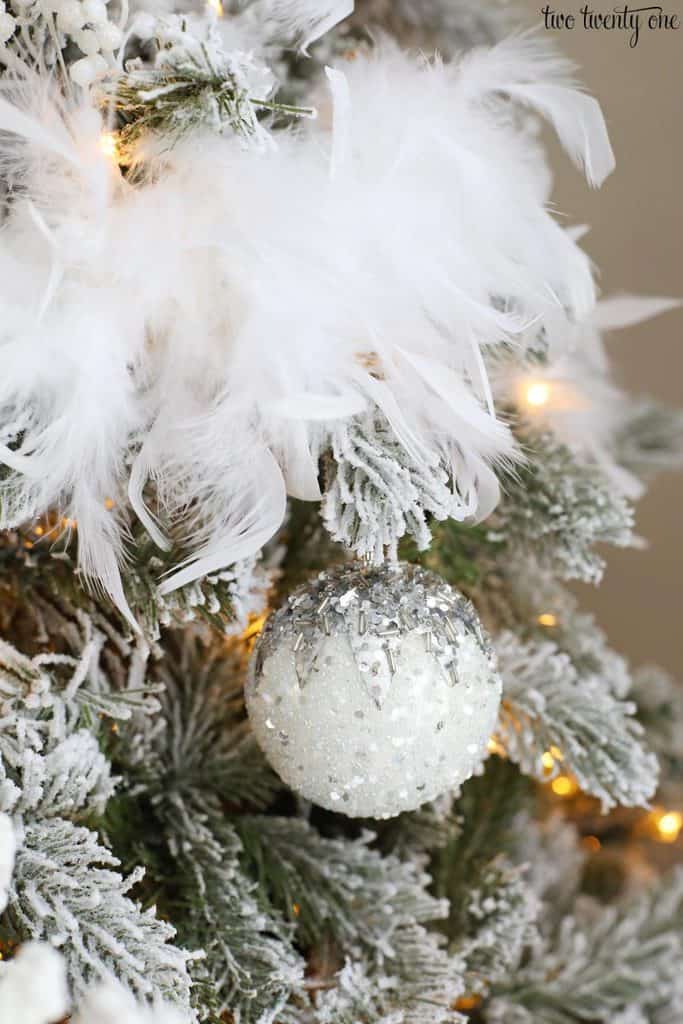 We loved this tree because the flocking added doesn't shed as much as we initially thought it would while assembling the fluffy tree. Besides being an easy decoration idea, the final result is a gorgeous Christmas tree with many warm LED lights that quickly enhance the room.
Here's how you do the Glam Christmas Tree, courtesy of Chelsea from Two Twenty One.
Top 10 Roofing Nail Guns
5. Elegant & Lively Christmas Tree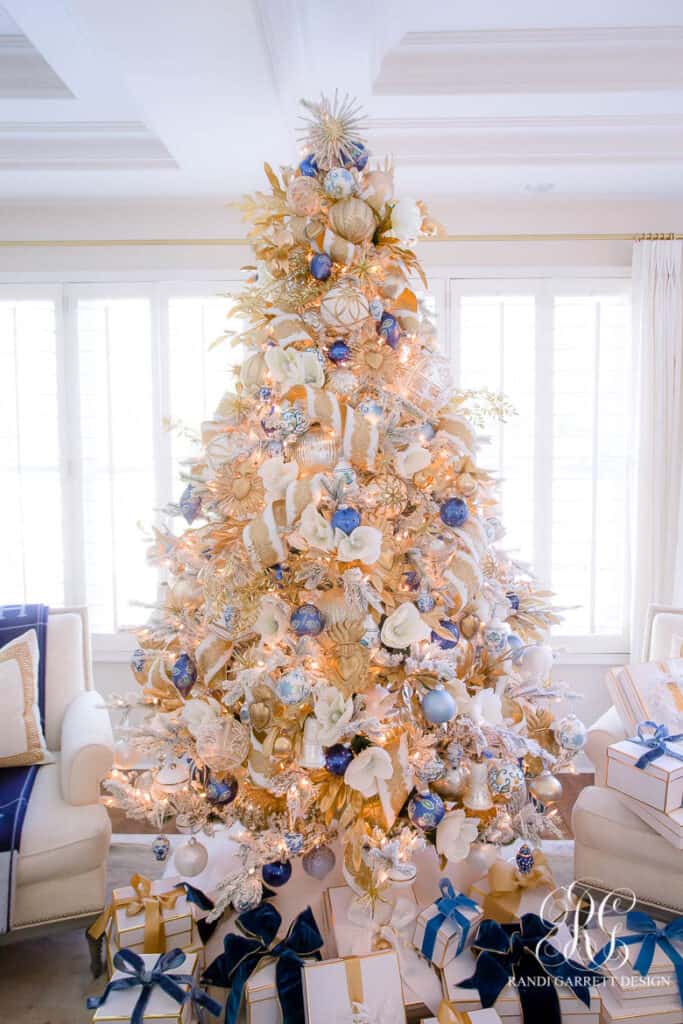 This one came as a surprise. While we often think about white, gold, and red to decorate our trees, blue isn't a standard color that often crosses our minds. Yet, Randi shows us how this color perfectly provides a lot of personality to our Christmas trees.
Need an elegant decoration style for your tree? Then don't miss out on this incredible idea from Randi at her website.
Top 10 Roofing Nail Guns
6. Bright Tree with Ribbons & Lights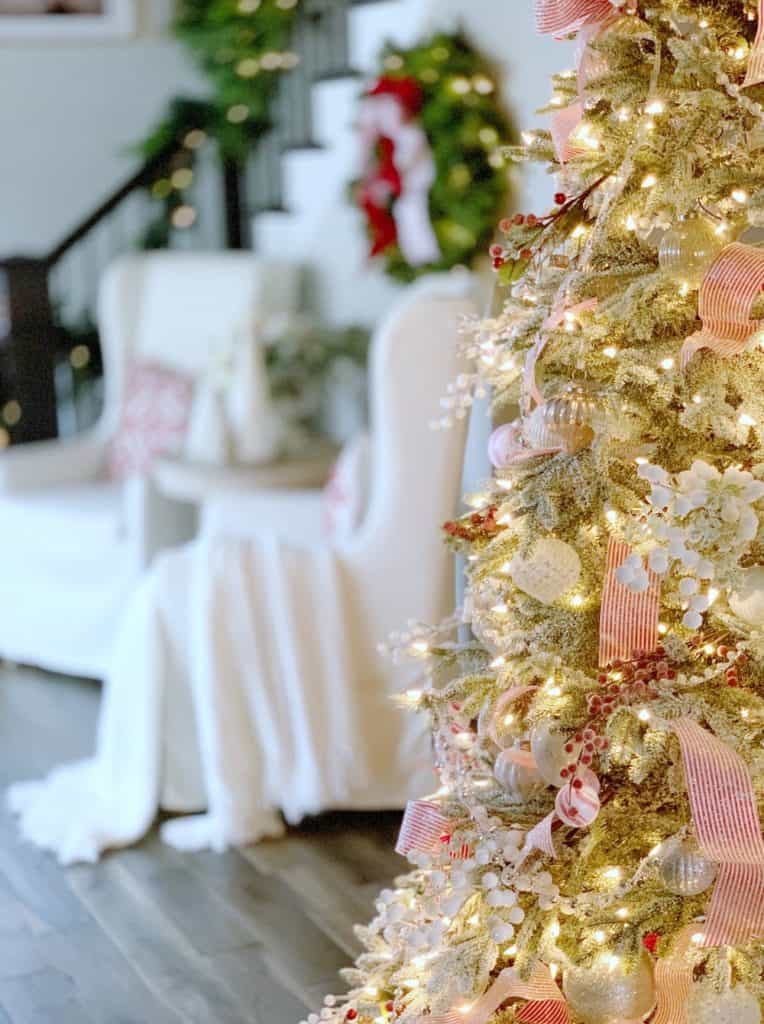 Give your guests a bright, warm welcome the moment they enter the door by having this cheerful tree set up. The use of ribbons with warm lights gives the tree a cozy look that blends well with the rest of the decoration at home.
Both the theme and the right colors are essential for a beautiful tree, and Balsam Hill totally nails it with this one. Check it out here.
Top 10 Roofing Nail Guns
7. Minimal yet Modern Christmas Tree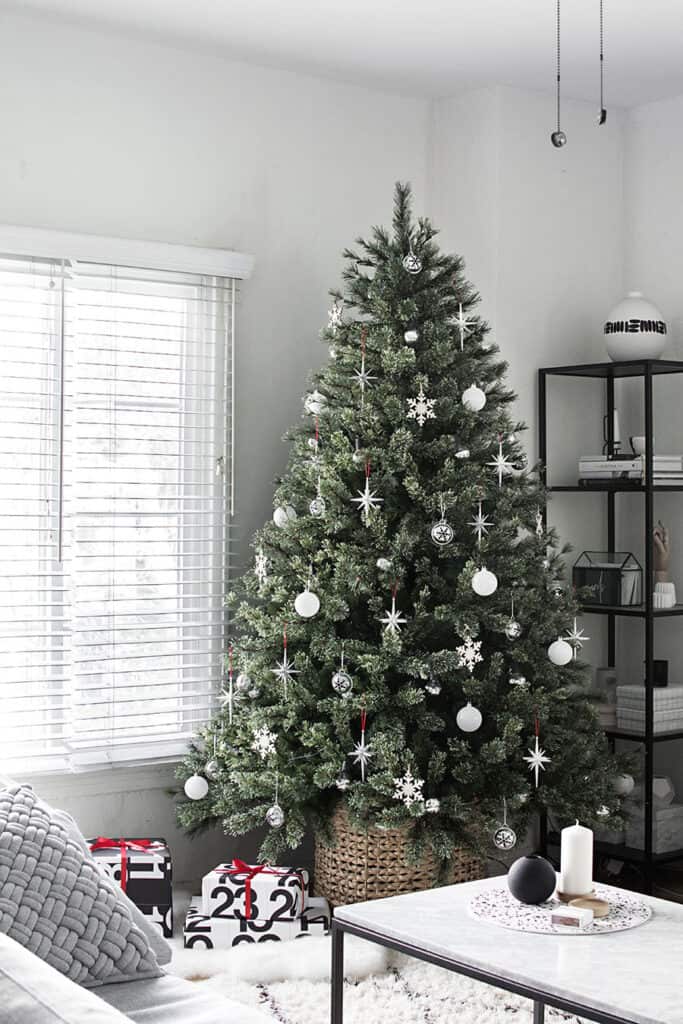 Ran out of time to buy ornaments and other accessories for your ideal tree? Worry not! A minimalist Christmas tree can also look incredible, as evidenced by this easy-to-follow decor idea at Homeyohmy. Don't waste unnecessary amounts of money when you can accomplish more with less!
Top 10 Roofing Nail Guns
8. Thin, White & Gold Christmas Tree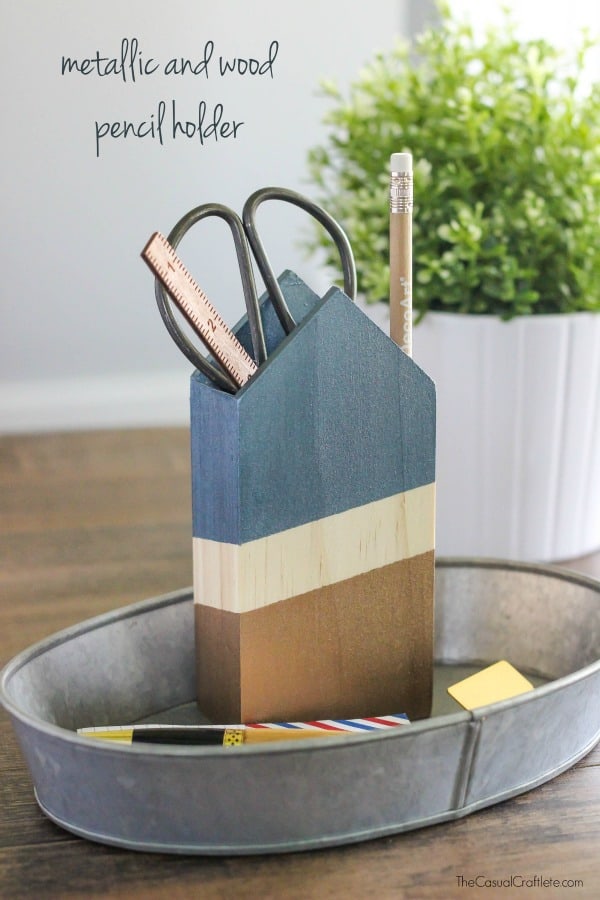 Though a broad, bushy Christmas tree offers a ton of space for our beloved ornaments and accessories, a thin alternative may be just as good. Covered in golden and champagne wreaths, this decor idea for your tree will surely bring a different but pleasant view to the house.
Find out more at Summer Adams.
Top 10 Roofing Nail Guns
9. Simple yet Stylish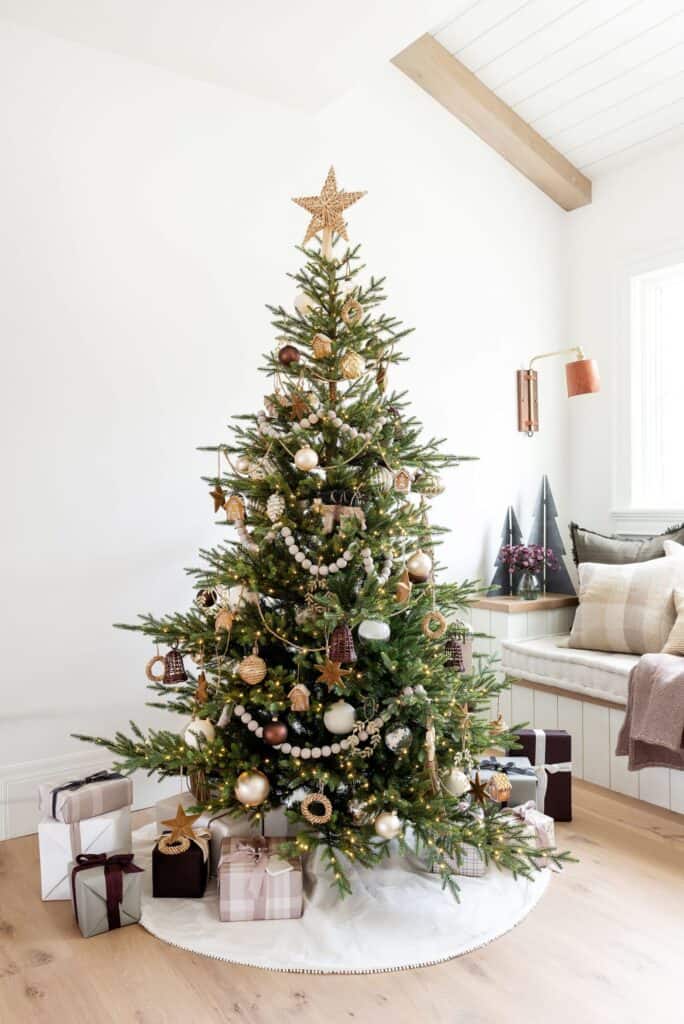 Leaving the green visible often creates a pleasant sense of freshness anywhere near the Christmas tree. That's why this idea from Studio McGee appeals to a lot of people. Here, you'll find how to best accommodate the ornaments, toppers, and other accessories for natural, eye-catching decor.
Learn more about this decor idea here.
Top 10 Roofing Nail Guns
10. Buffalo Ribbon Christmas Tree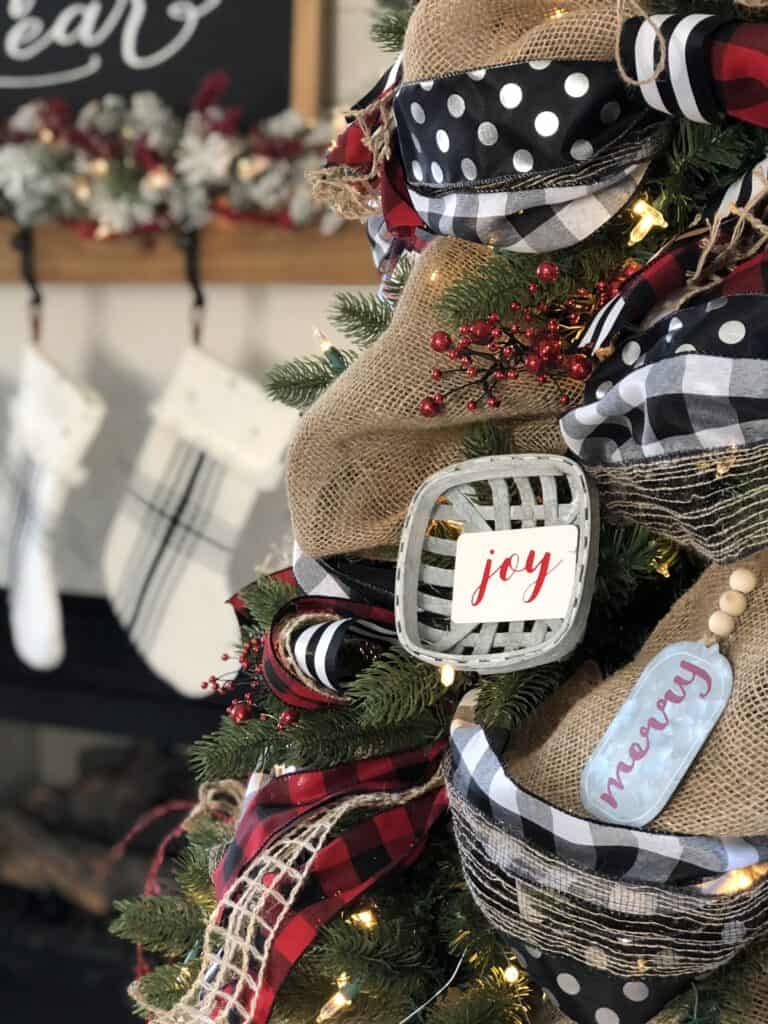 One may think that there's no way a highly stuffed Christmas tree could possibly look good. And yet, our friends at Wilshire Collections show us how to properly do it with their Buffalo Check Christmas Tree.
Want to really go all out this year with your tree? Then check out this fantastic idea here.
Top 10 Roofing Nail Guns
11. The Green Christmas Tree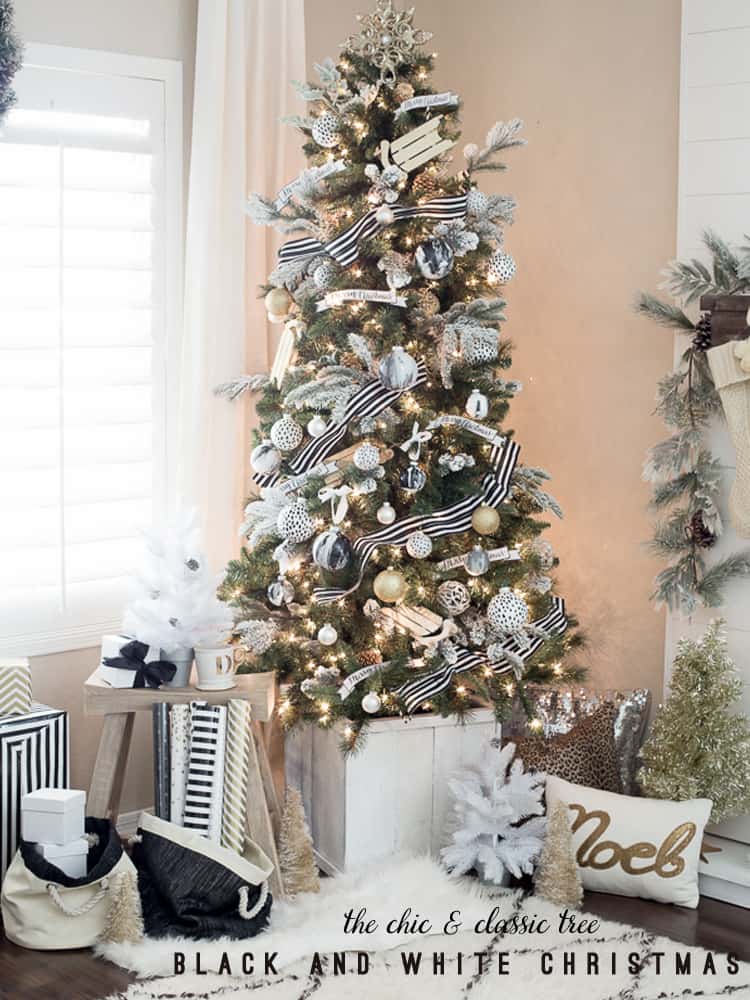 We've seen white and gold, red and white, but what about green and white? Those are the colors highlighted by this tree decor. And, unsurprisingly enough, the combination looks incredible. It's a pleasant, good-looking alternative when you're looking to try out something different than red.
At Just Destiny, you'll find all the accessories required for this tree.
Top 10 Roofing Nail Guns
12. Gold & Silver Christmas Tree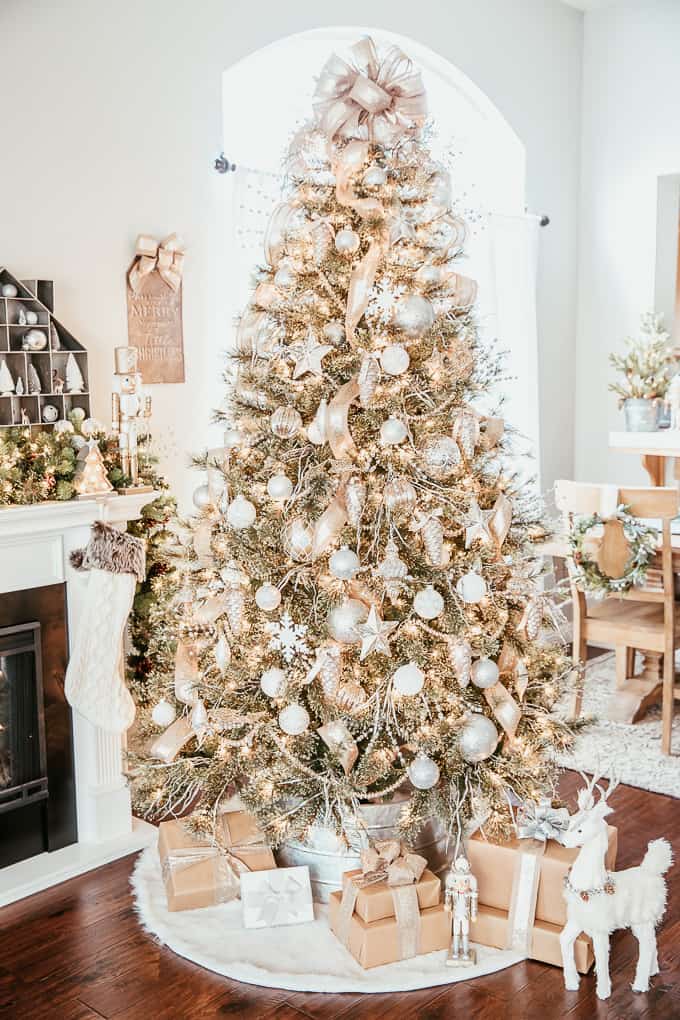 Looking for a tree that will unquestionably grab the attention of your guests? Then look no further. This stunning silver and gold Christmas tree is everything you need to make your farmhouse decoration look and feel more luxurious.
The tree has many supplies and accessories added, so be ready to go the extra mile to make this decor idea your own.
Check out the Silver & Gold Christmas Tree at A Pumpkin & A Princess.
Top 10 Roofing Nail Guns
13. Simple Farmhouse Christmas Tree (And Bedroom!)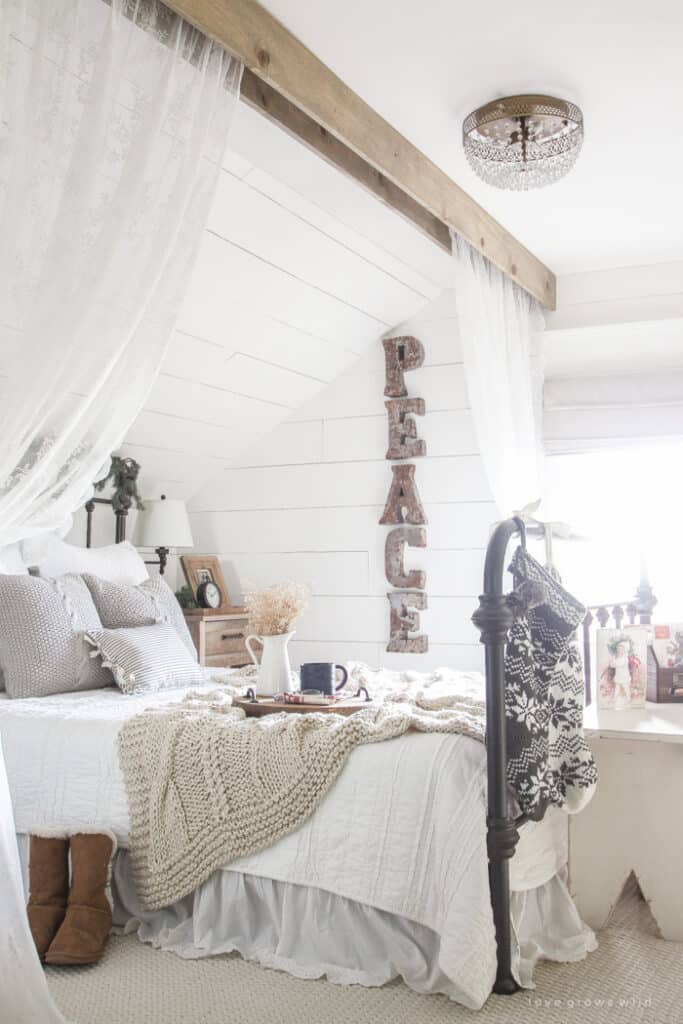 The reason many would be happy to have this tree is because of how convenient it can be. It sure allows us to bring the holiday spirit to other house areas, like the bedroom. Certainly, waking up next to this cozy, cute Christmas tree would put a smile on our faces.
This post talks about the tree and how to improve our bedroom's look during the holidays. Don't forget to take a look by clicking here!
Top 10 Roofing Nail Guns
14. Snowflake Christmas Tree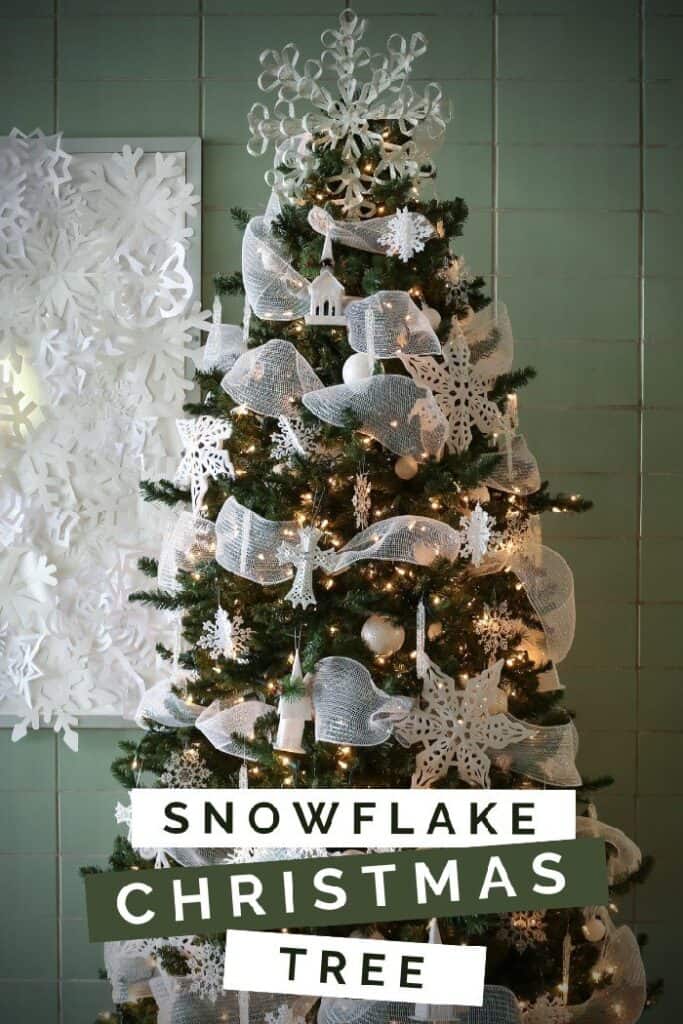 Nothing says the Christmas season has arrived better than snowflakes, giving our tree a beautiful snowy look. Use a combination of decorator mesh ribbon with affordable snowflake decoration ornaments to bring the beauty of snow to the branches of your tree.
Learn about what you need for this idea from Jessica's Mad in Crafts blog!
15. Black & White Buffalo Christmas Tree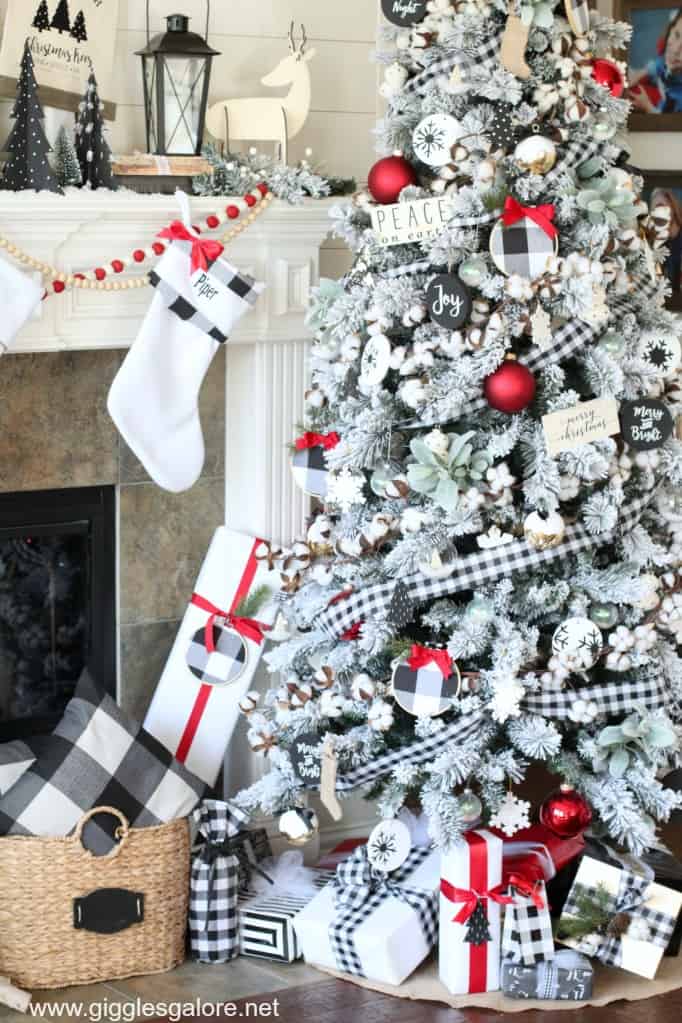 This decoration idea combines well the concepts of a white buffalo plaid farmhouse Christmas tree with modern traits. The clean, neutral color palette is already good-looking, but the addition of red accessories is what brings this idea to life.
Continue reading here to know more.
16. Winter Glam White Christmas Tree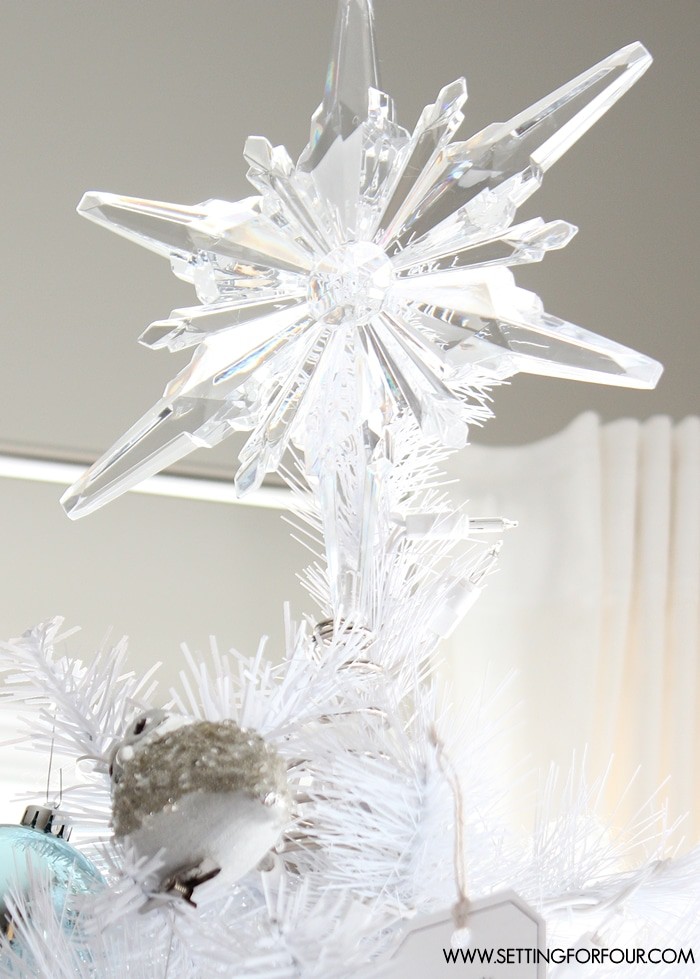 This idea focuses on bringing glamour and glow together with rustic nature. Once installed, this woodland glam tree perfectly blends the smoothness of metallic tones with the softness of natural elements, creating a captivating decoration that shines beautifully when the lights come on.
Want to know all it takes to put up this amazing tree? Check it out at Setting for Four.
17. Christmas Tree Collars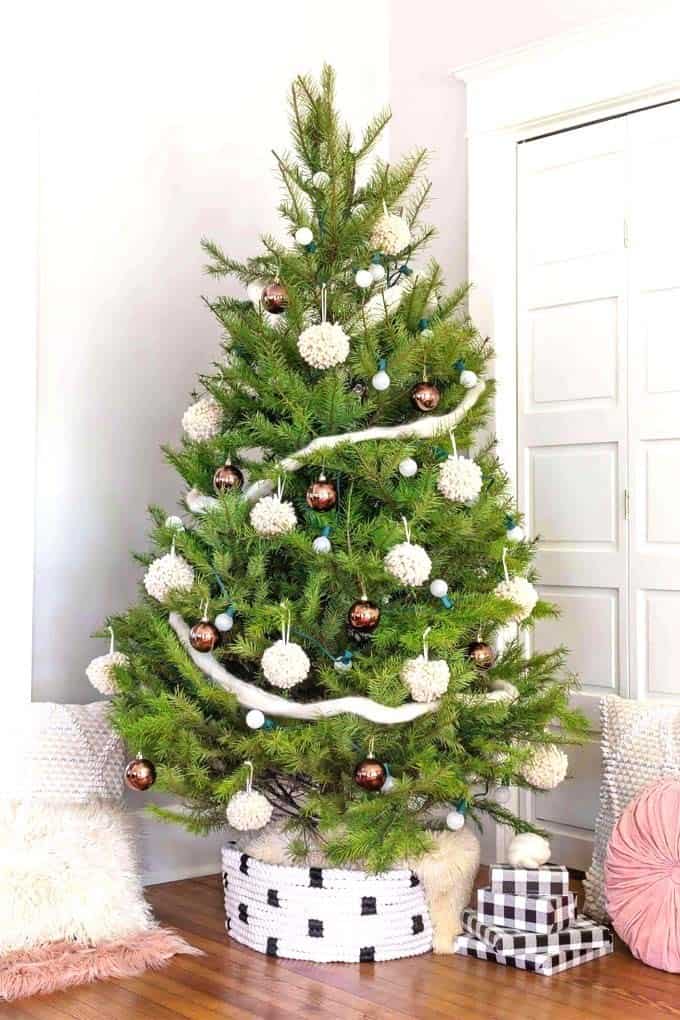 Want to try out something new this year? How about joining the appealing yet straightforward Christmas tree collar decor trend? This type of decoration at farmhouses embraces the DIY aspects of decoration using regular tools found in most households.
The result is a not too fancy tree that still manages to enhance any room decoration you set up the tree. Learn more about the Christmas tree collars here.
Top 10 Roofing Nail Guns
18. Modern Christmas Tree with Lights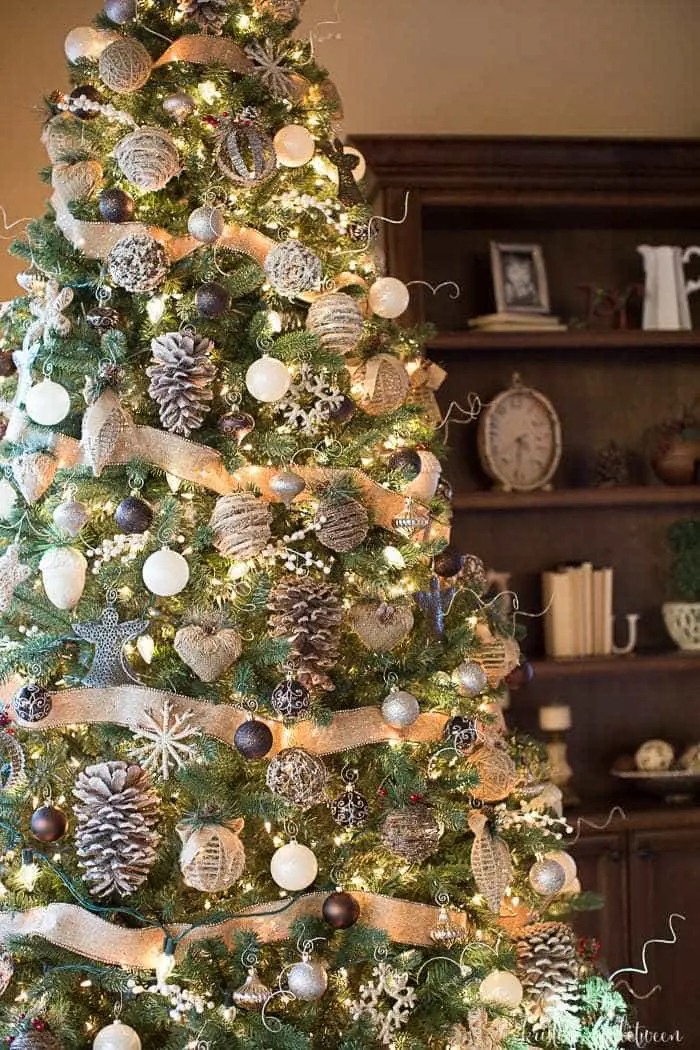 Alright, so Christmas is around the corner, and you forgot to put up the tree. No biggie. It has been a tough year! But you still have time. Don't let the spirit of Christmas fade away by drawing inspiration from this simple, easy, and affordable Christmas tree decoration idea using just lights!
Take a look at the images to know how to pull it off via this link.
19. A Winter Nesting Christmas Tree

If traditional decoration isn't your thing, here's an idea that allows you to have the tree set up even long after the Christmas season is over. It includes various snowflakes, icy branches, pine cones, and plenty of bird ornaments to make it look natural and cozy.
Check out this post to learn everything you need to know for this decoration idea.
20. Snowy-Style Christmas Tree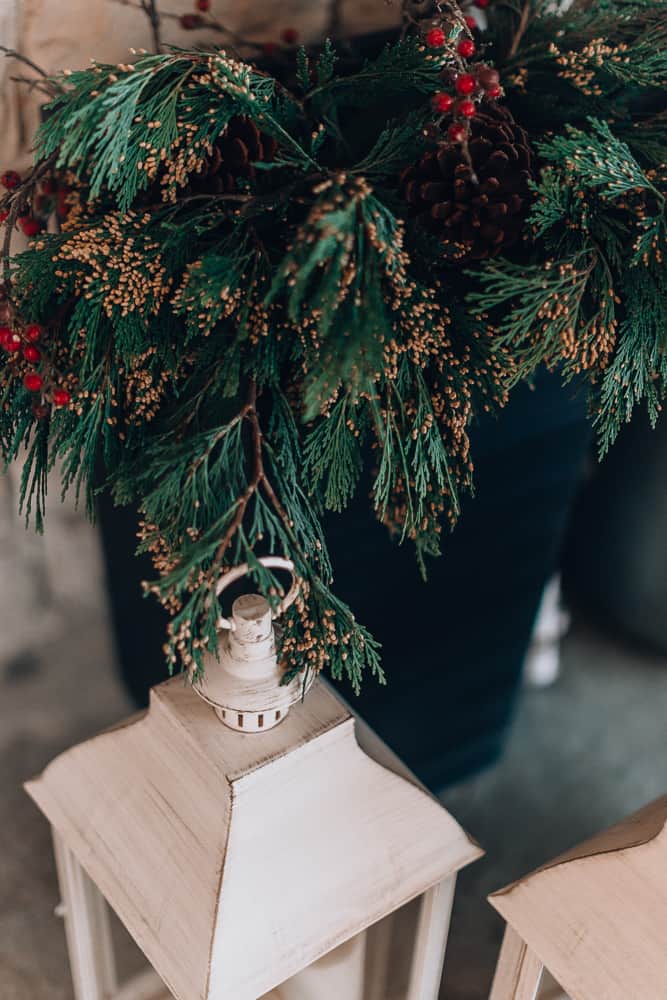 Bring the snowy visuals of the Christmas season inside the warmth of your house with this breathtaking tree decoration style. Without many accessories and just a few toppers, lights, and a rug, you get to create a beautiful tree for everyone at home to enjoy.
Check out everything needed for this tree at Cella Jane.
21. Magical Tree with Lightbulbs & Ornaments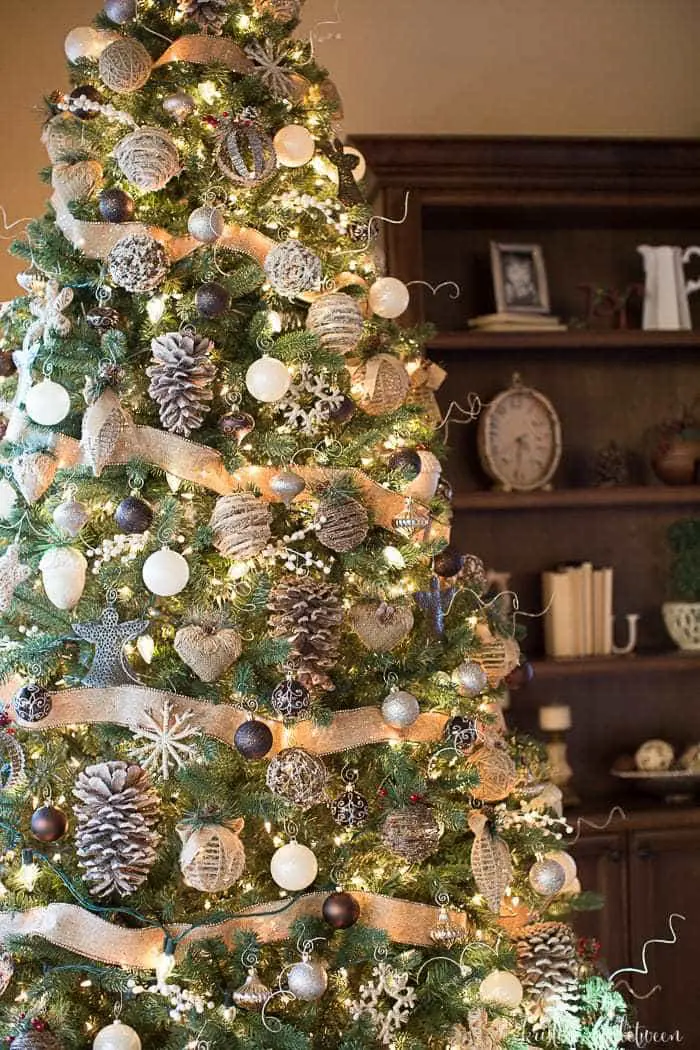 Though we regularly wonder how to make our Christmas tree look perfect, the simplest accessories can actually be the most effective to achieve our goal.
Follow these three tips to make your Christmas tree magical, courtesy of Kristine in Between!
22. Flower-Like Decor & Ornaments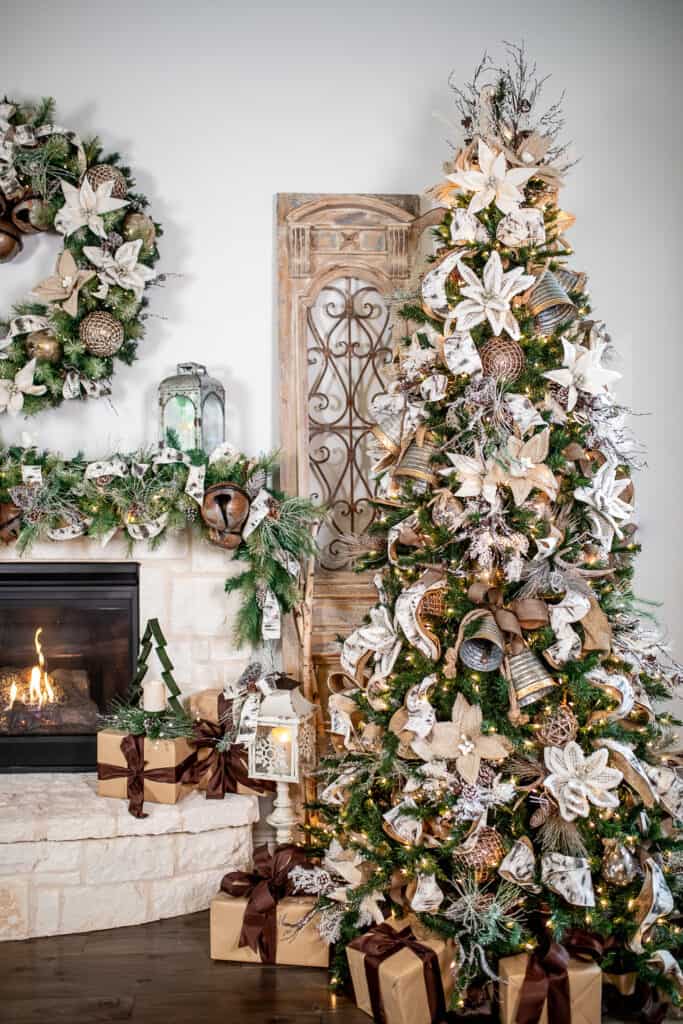 It's not often that we get to venture into a professional designer's mind to see their thought process while decorating a Christmas tree. Besides showing us how to decorate our trees step by step, this piece from Decorator's Warehouse is thoroughly enjoyable for its educational value.
If you want to learn how to decorate a Christmas tree and learn a lot more about decoration, here's a perfect guide to follow!
23. 5-Step Decoration for a Simple yet Effective Look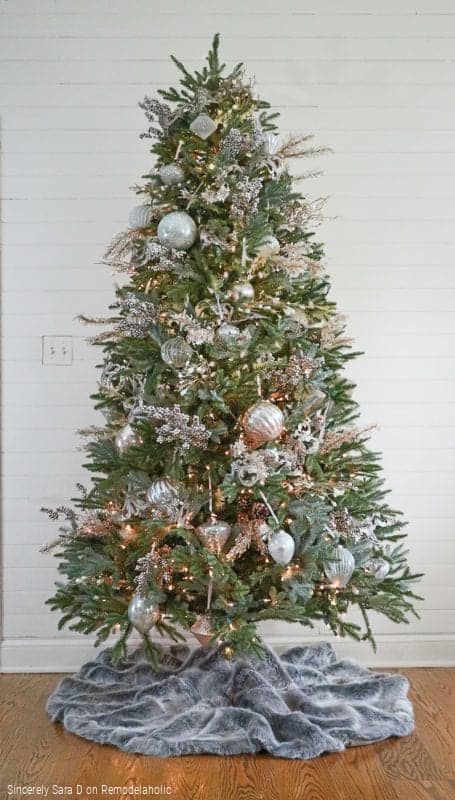 Don't have the budget to decorate the tree as much as you'd want? Don't let that stop you! In this post from Remodelaholic, you'll find how to put up a beautiful Christmas tree using basic lights and simple ornaments.
Get your tools ready, and let's get to work following these steps!
24. A Flocked Christmas Tree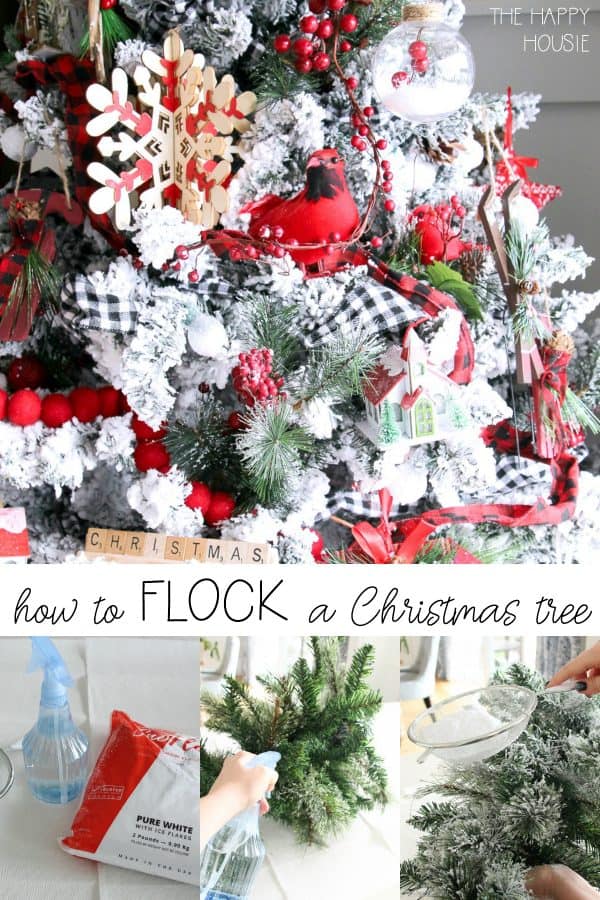 There's something about flocked Christmas trees that makes them so appealing for a lot of people. If you want to learn how to master the technique of flocking a Christmas tree, here's an informative piece that'll guide you through the process.
Flocking the Christmas tree, by The Happy Housie.
25. Ribbons & Lights Christmas Tree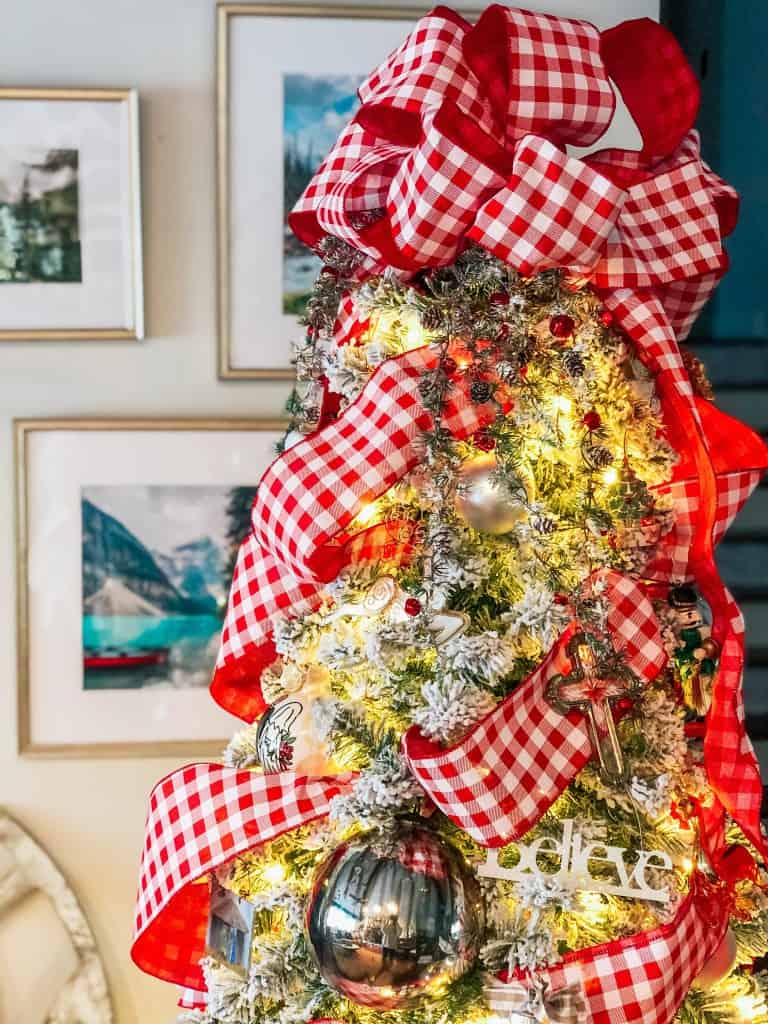 Ribbons never fail. Whether they're barely visible or prominently in plain sight, ribbons always make the Christmas tree look better. Want to know how to add the ribbons to highlight their presence and enhance the look of your tree?
Then here's how you do it.
26. The Silver-Gold Christmas Tree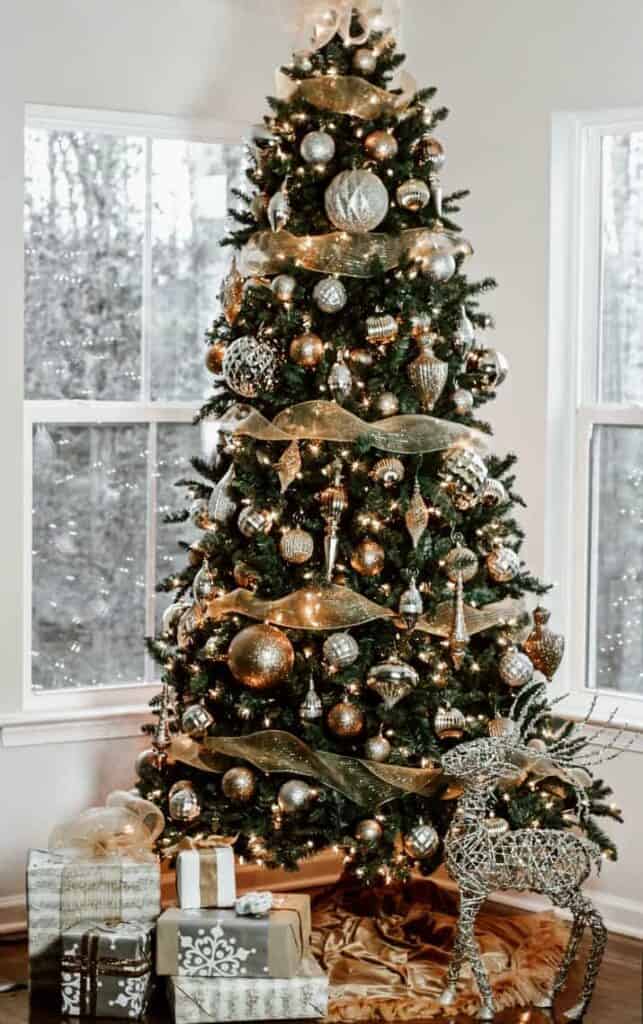 When simple decorations don't satisfy your creative needs, then it's time for a decoration idea with a thorough explanation of how to set up a Christmas tree that will certainly grab everyone's attention.
Learn more about this tree and everything needed to set it up at Celebrations At Home.
27. The Pearled & Ribboned Tree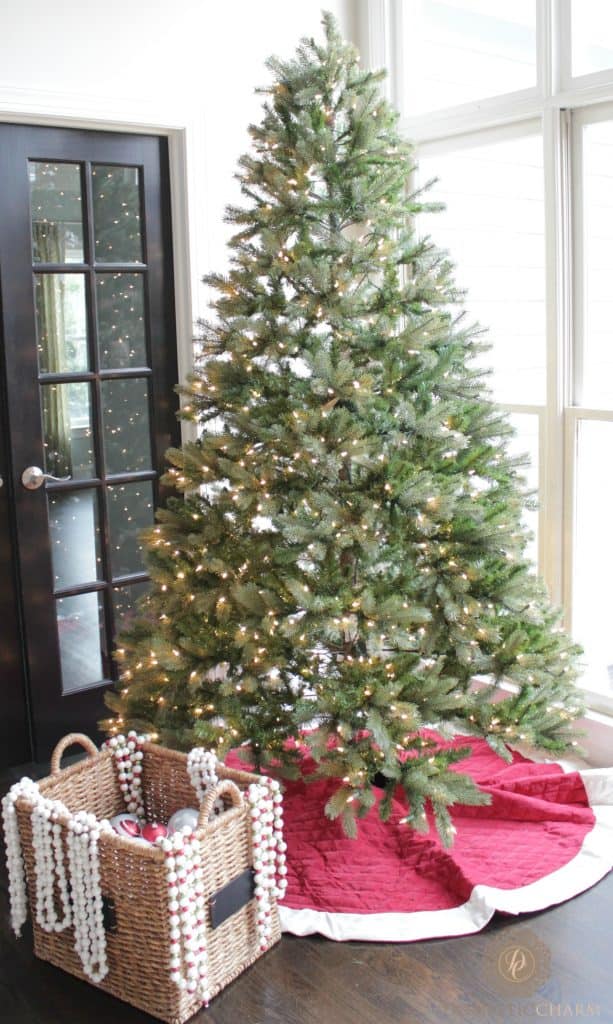 Besides traditional ornaments, this decoration idea incorporates beautiful pearl-like accessories that look incredible once the lights go up. Plus, the red and white ribbons add classic visuals that never get old.
Sounds great, right? Here's how to do it!
28. The Snowy Christmas Tree!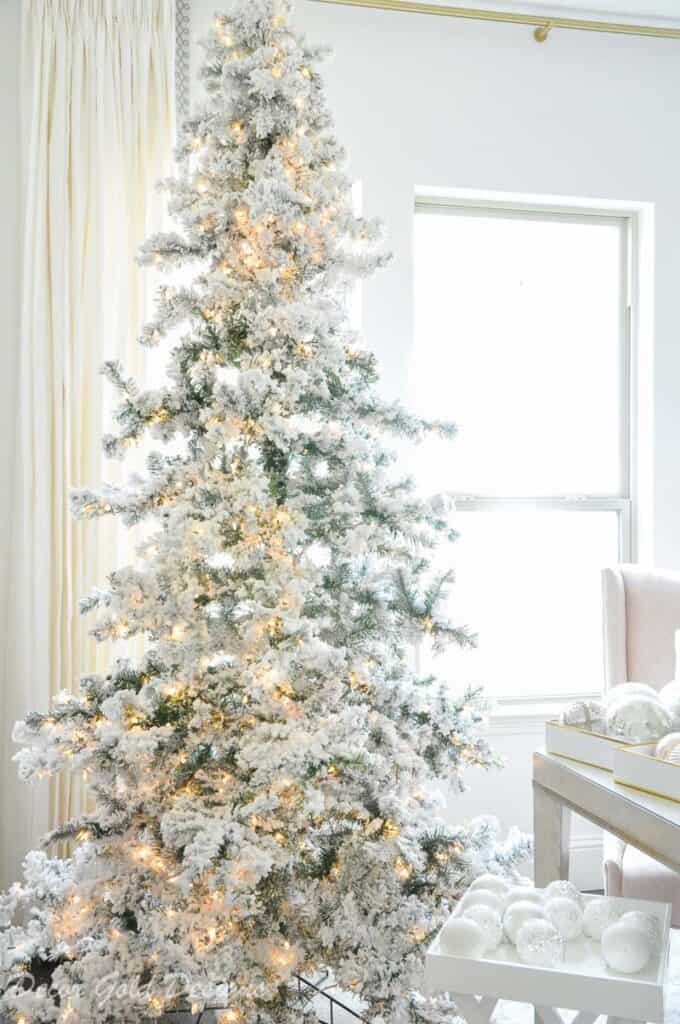 Lighten up your living room with a mostly white Christmas tree covered in flower ornaments, lights, and more. This idea, from Decor Golden design, indeed translates the purity of the holidays inside our homes.
Find out more about this gorgeous decor idea here.
29. The Red Velvet Tree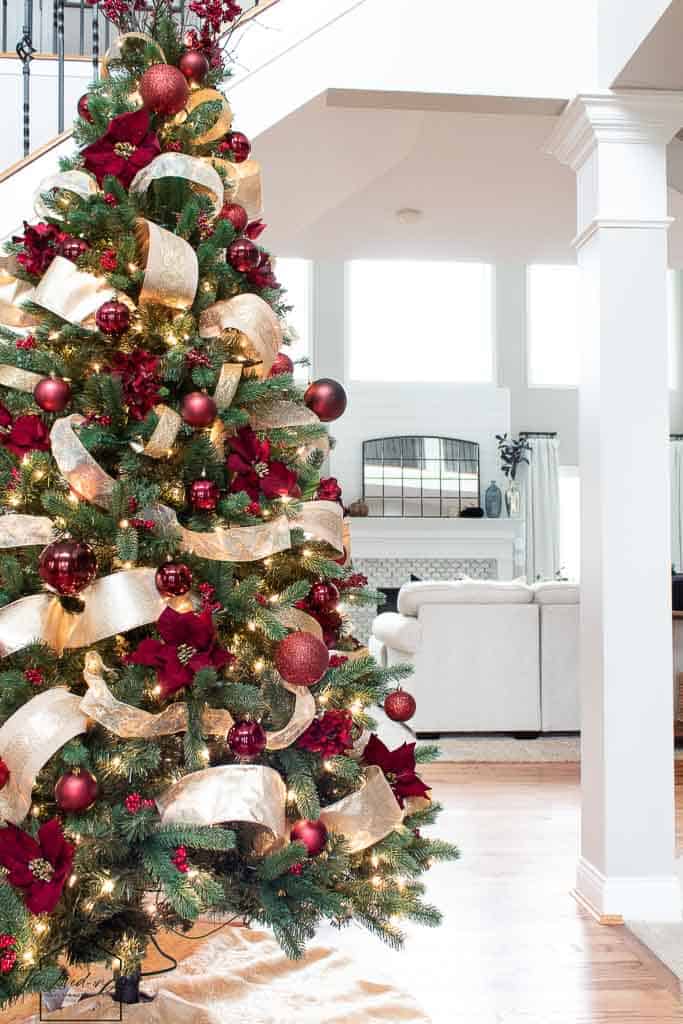 Highlight the presence of your tree in any room you set it up with intense red florals, ribbons, and many golden ribbons as well. Though this style is a bit more classic, our friends at The Lived-in Look make it work with a unique twist.
Read more about it by clicking here
30. Easy Ribbon & Snow Tree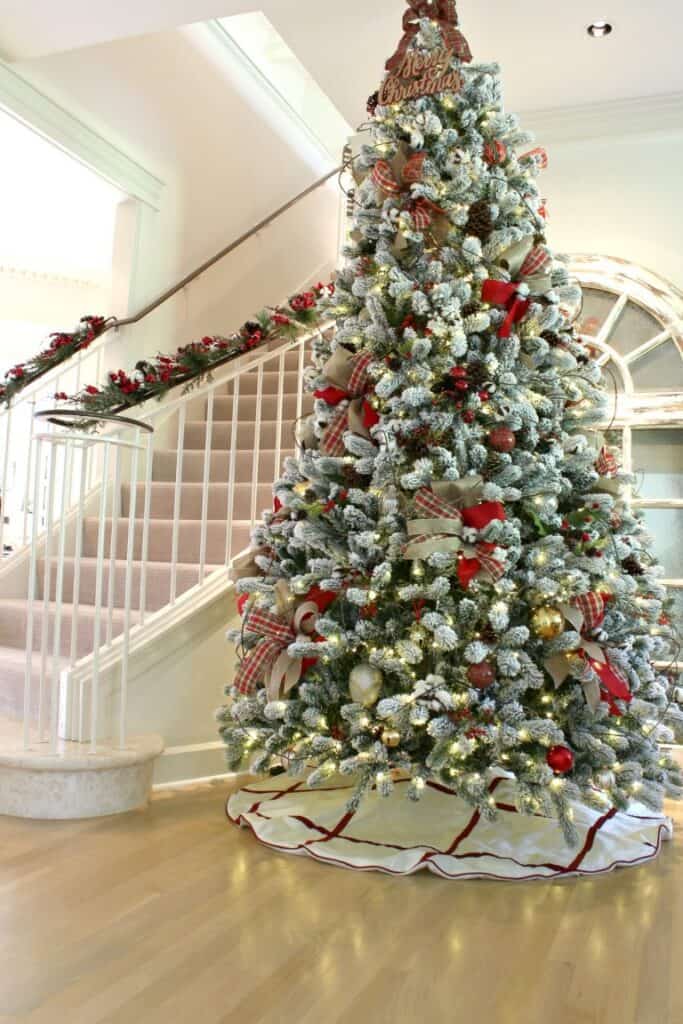 Lastly, we're recommending a highly informative article that teaches us how to make everything we'll need to decorate the Christmas tree. Prepare to get your hands dirty as we learn how to decorate a Christmas tree like a professional. Click here!
31. A Handmade Christmas Tree Decoration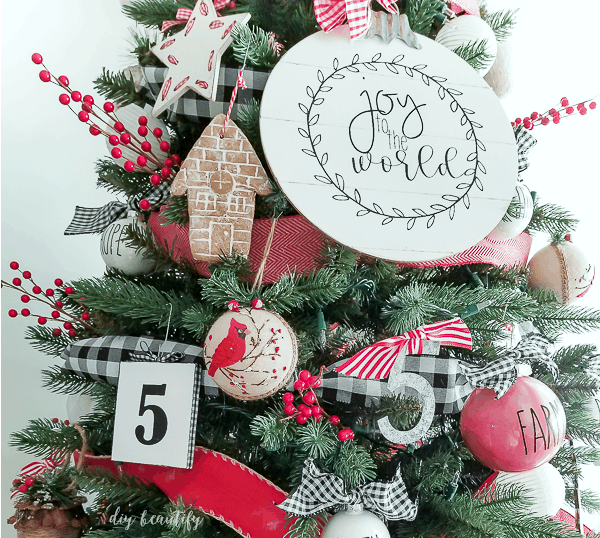 Adding ornaments to a tree is a lot of fun, and it's even better when you can create them. For this idea, Cindy explores the benefits of combining affordable tree ornaments with handmade items to make her Christmas decoration at home the best.
32. Red and Green Plaid Ribbon Farmhouse Christmas Tree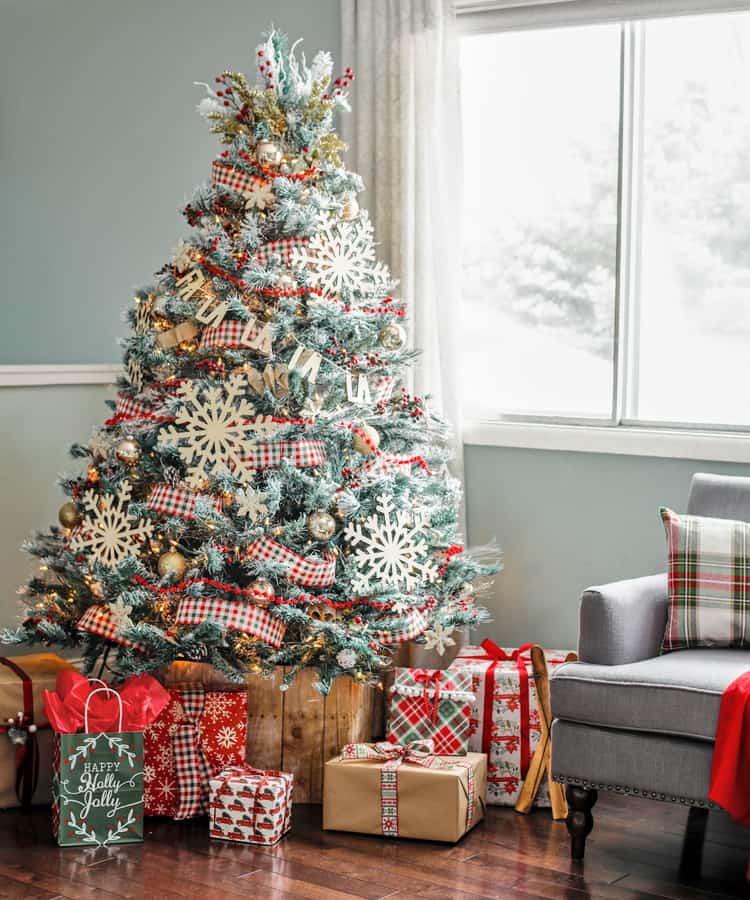 Using red and green plaid ribbon to set the theme, Jennifer from The Craft Patch manages to blend the traditional Christmas colors to create an eye-catching Christmas tree that gets everyone's attention.
Want to know how? Click here!
Conclusion
Found an idea that you liked? It's then your turn to get the Christmas tree out of the old dusty box and start working on it.
Remember, farmhouse Christmas tree decor ideas are just that: ideas. You can either follow them thoroughly or just use them to draw inspiration. Once you get started, you'll find this type of decoration to be pleasantly rewarding when you see how gorgeous the tree looks afterward.