Happy Holidays everyone! I decided to put together a Fall and Holiday season gift guide for you all this year. I get introduced to many new items that come to the market so it seemed like I should show you my favorites. All of these have an outdoor or builder element to them so they are great gift ideas for anyone on your Christmas list that is hard to shop for. Without further ado, let's get into the 2021 Holiday gift guide.
Cutting Edge Firewood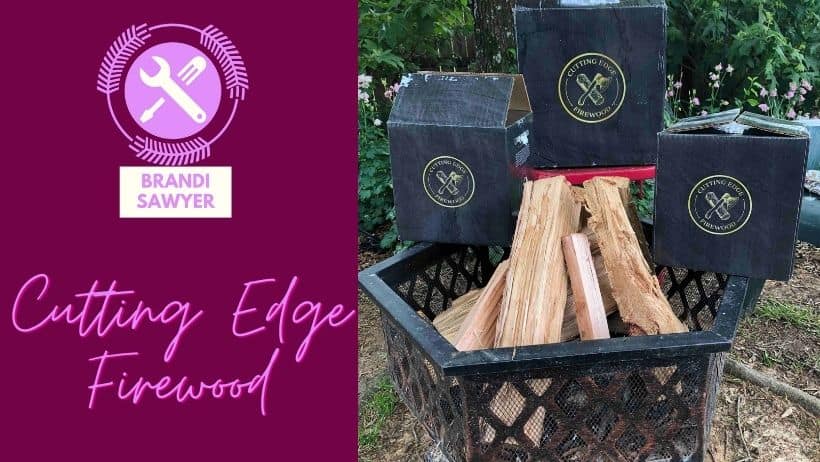 I know what you're thinking, Firewood for a gift. Well, I thought that too until I received this firewood at my doorstep. I never really thought about firewood quality until I did my first campfire with it in the backyard with the family. This firewood bundle has everything you need to create the best campfire you have ever made. This is also the cleanest firewood I have ever burned.
So for that hard-to-shop-for person in your life, I recommend a box of Cutting Edge Firewood.
Superstratum Fabric Protector Sprays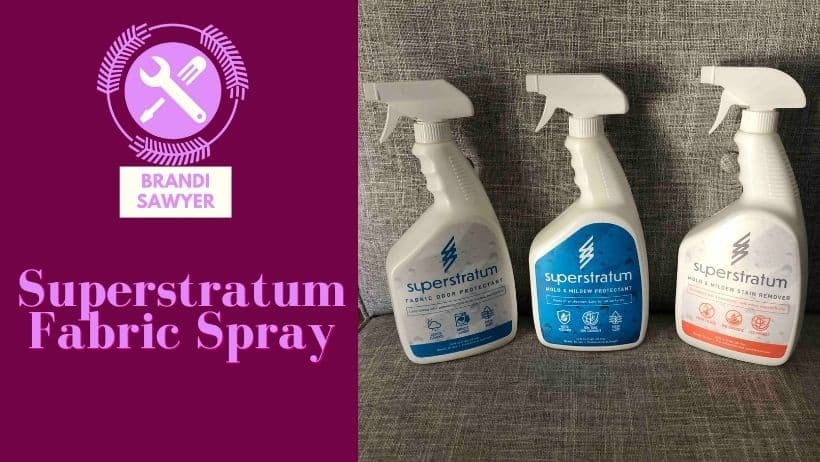 Superstratum is an advanced mold removal and prevention spray designed to protect surfaces and fabrics against mold and odor-causing microbes.

Autumn and winter are the perfect times to be protecting surfaces against mold, mildew, and algae.

We have three protective products – designed to remove and prevent mold and odor-causing microbes.
Superstratum Mold & Mildew Protectant
Superstratum Mold & Mildew Stain Remover
Superstratum Fabric Odor Protectant
Jounjip Tools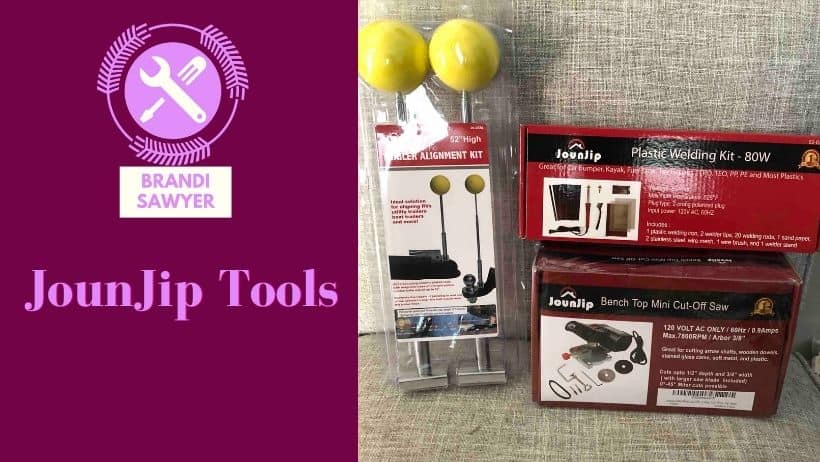 Creates Precise Smooth Cuts on Wood, Plastic, Soft and Light Metals (Aluminum, copper, brass). Make miter cuts from 0° to 45°. Fast 7800 RPM. Include 3 blades: 2″ HSS, 2 5/16″ HSS blades, and 2″ black cut-off wheel with a 3/8-Inch arbor can cut up to 1/2″ Diameter. Cut 273 5.56 Brass Cases, Arrow Shafts, Small Craft Hobby Projects, Miniature Woodworking.
LuminAID Lantern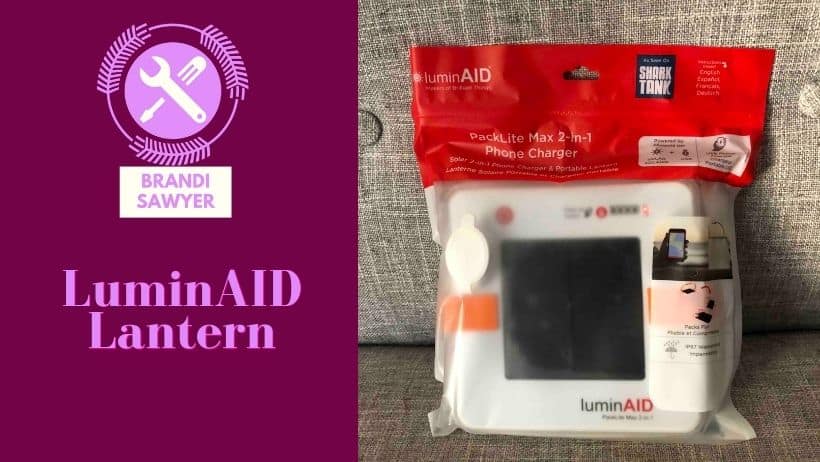 A LuminAID lantern is a perfect item for ideal use outside in the Fall/Winter. These little lanterns are fun and practical. Perfect for anyone who likes to get outdoors and hike or camp, decorate and light up their backyard, or just want to be prepared in case of an emergency.
Plus, LuminAID's new 2-in-1 Power Lantern models can charge your phone and other devices, too. There are no batteries needed — just the sun! Comes in handy for camping, backyard fun, or emergency preparedness.
Heirloom Video Book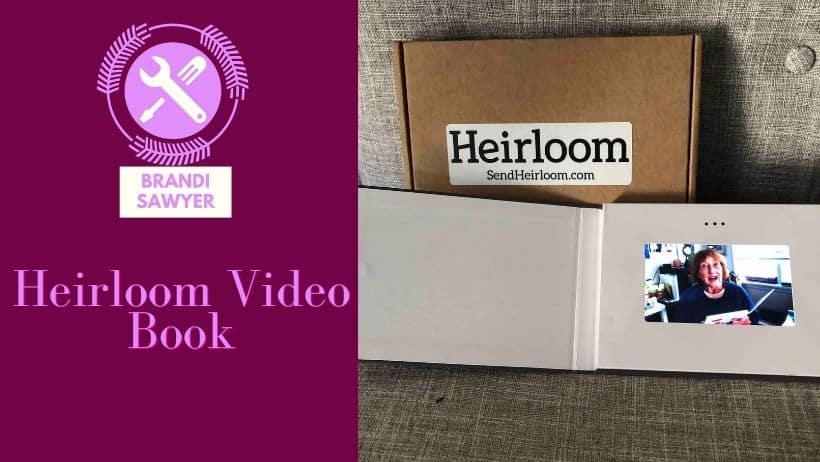 Heirloom is a physical book with an integrated video player that automatically plays when the cover is opened. Our product allows you to take your favorite moments that deserve to be shared and creates a personalized video-playing book that will become a lasting gift anyone will treasure. It retails for $49 (including shipping) and we have 4 new holiday covers about to launch — including a great fall, Thanksgiving cover (see attachment)!
Customers upload up to 10 minutes of their home videos on our website or iOS app and select from one of our 9 fun video book covers. Heirloom will then ship a video-playing book right to their loved ones loaded with their videos. Each video book is rechargeable so they can be cherished for a lifetime!
FLPSDE Dual Chamber Water Bottle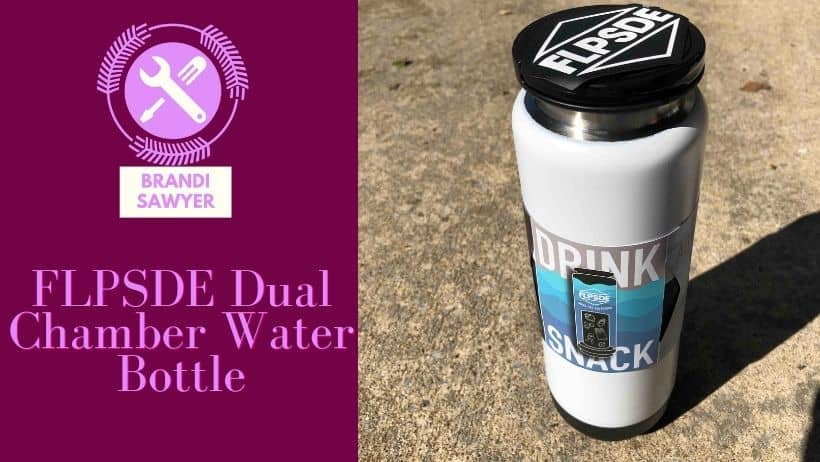 The FLPSDE dual water chamber water bottle is a great bottle to take with you while going to a ballgame, a hike, or just about anywhere you want a wet and dry snack at the same time. The only thing missing is a water filter. Look at these water filter bottles for other options.
Campbell Caddie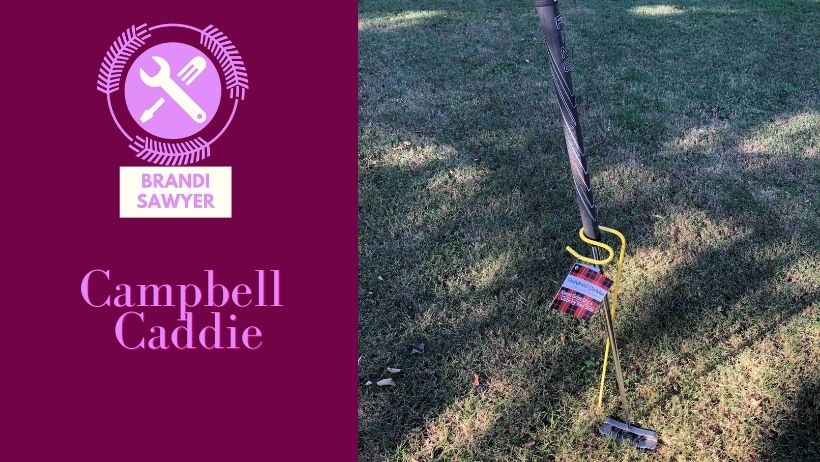 The Campbell Caddie™ is a unique gift for the avid golfer.
Keep grips dry and clean of grass, sand, and chemicals
Keeps clubs upright and visible in the rough or around the green.
Helps from losing or leaving expensive clubs behind
Reduces the number of times bending over is required
Speeds the round of golf
Great at the practice range or in the back yard.
Made in the U.S.A.
Retail Price: $24.95
The Cocktail Box Co.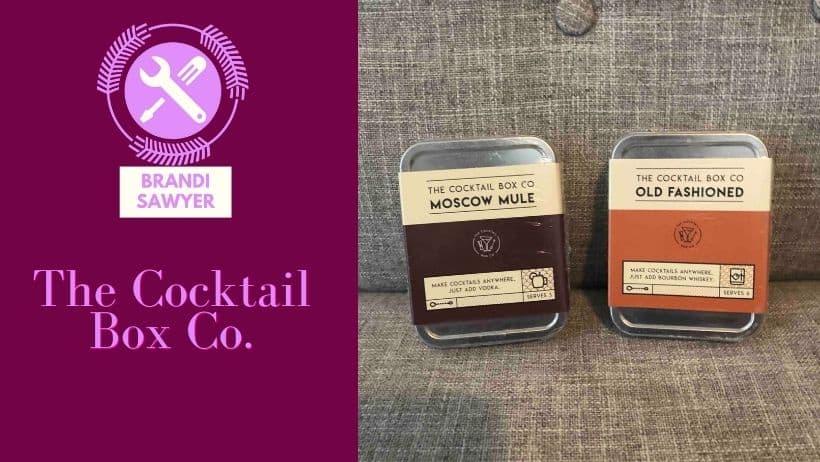 The Cocktail Box Co makes travel-sized cocktail kits in a variety of different flavors. Currently, they have the following: The Old Fashioned, Champagne Cocktail, Moscow Mule, Gin & Tonic, Mai Tai, Margarita, Mojito, and Manhattan. Each kit can make 3-6 cocktails and you just need to supply the spirits. They also have minibar tools such as a muddler spoon, cocktail picks, and coaster. People generally like to buy them as gifts and have a fun experience with friends and family making cocktails. They are great either as a party favor for your guests or a way to entertain your guests without the need to hire a bartender.
SoulMate Yerba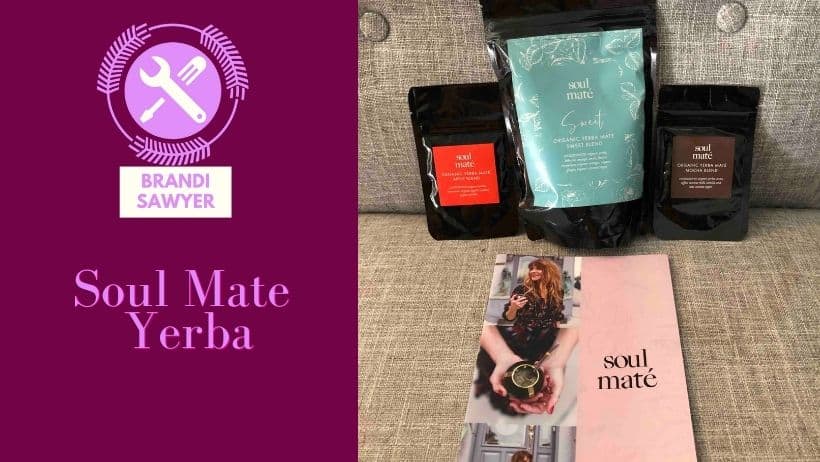 This is something that is enjoyed in South America. It is a tea ritual. You will see the soccer players or celebrities like Giselle and Vigo Mortensen drinking it. We are a company based in MD that imports the accessories for enjoying yerba. We create packages (and hopefully support the artisans in South America) or sets that have what you need to enjoy the ritual.
Tribe & Oak Candles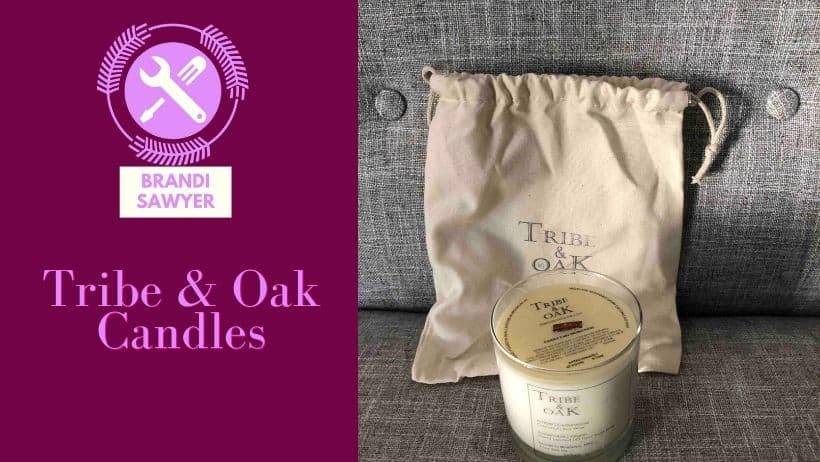 A luxury coconut-soy wax, hand-poured candles with wooden wicks that smell absolutely amazing and are the best gifts. Our candles are all handmade and hand-poured in Brooklyn, NY. We use vegan, sustainable, and eco-friendly products that include our vegan and eco-friendly coconut soy wax, the recyclable glass containers people use for whiskey glasses and we use phthalate-free fragrance oils. These have been the perfect items to elevate self-care routines and give your home a calming smell.
Technigadgets Blaine Sunglasses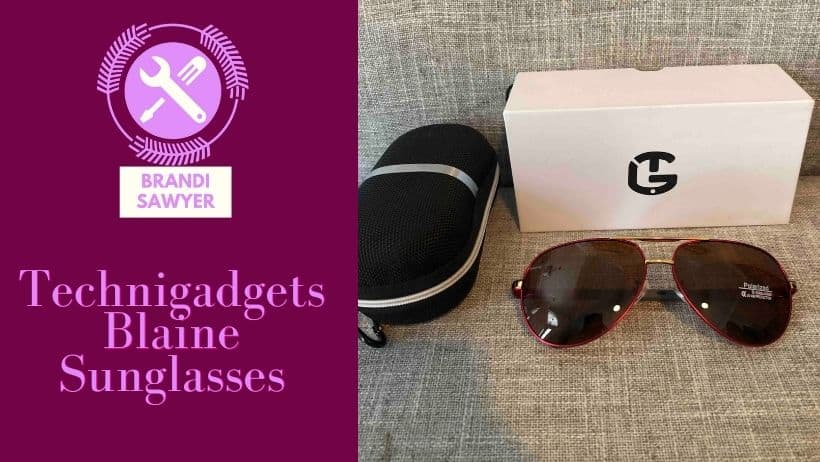 Staying outside can be harmful to our eyes and having high-quality POLARIZED SUNGLASSES is the best option. Our sunglasses collection is loved by many because of the Vintage and Classic vibe it gives. Our sunglasses are reviewed as compliment generating and most affordable sunglasses in the market today. They are the best alternative for expensive designer sunglasses offering styles that are trendy yet will not break the bank.
Defender Ring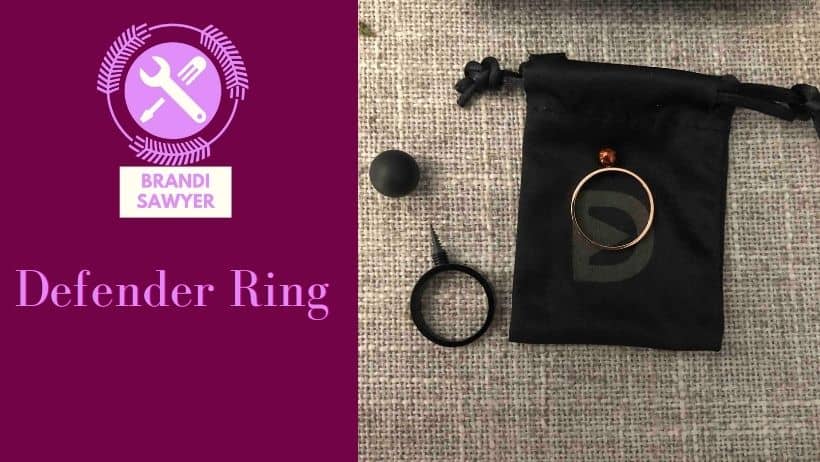 a self defense ring with a concealed sharp blade designed as everyday jewelry.
Root'd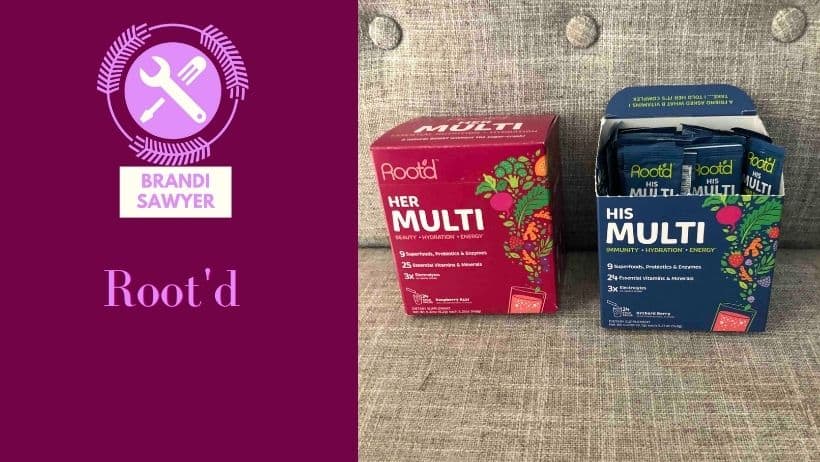 Root'd was born with the partnership of 2 amazing nutritionists, and together we obsessed over different iterations for two years until Root'd was finally born. We found that when we combine a full-spectrum multivitamin with electrolytes and then add organic superfoods and digestive probiotics, our body's natural flow absorbs the nutrients as one to give a hydrating BOOST to our day, all without the sugar.
Modern Switch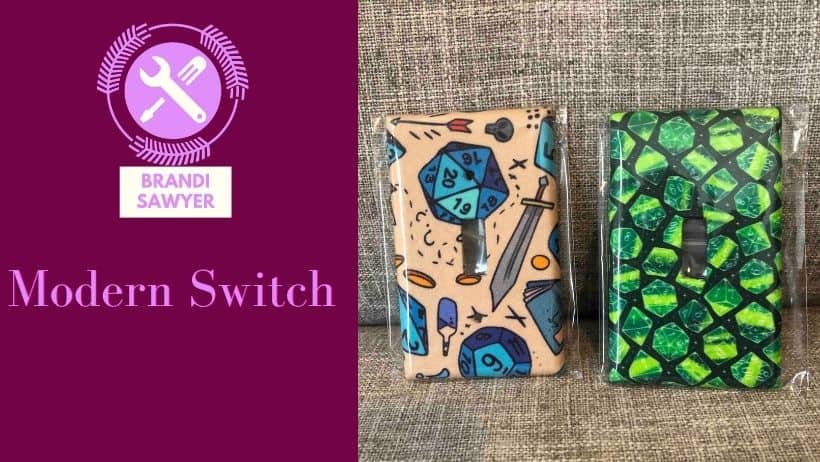 handcrafted light switch covers
Raptic Phone Cases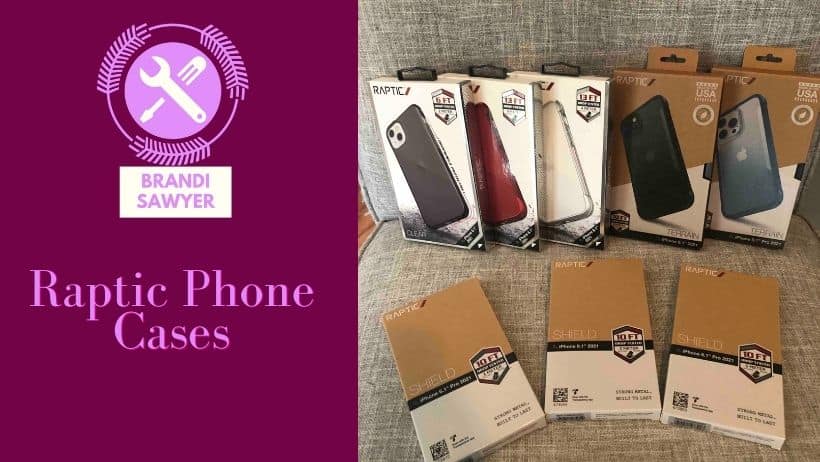 Raptic Terrain ($39.99) marks Raptic's first entry into the sustainability category with a 100% biodegradable product made in America:

Shortening the supply chain, eliminates international transportation, and utilizes fewer fossil fuels to minimize carbon footprints
Prevents landfills from being packed with harmful plastic waste due to its fully biodegradable design and product packaging
Normal plastic cases take hundreds to thousands of years to biodegrade; in lab testing Terrain biodegraded 22.5% in under 365 days
Terrain packaging is 100% recyclable and will fully biodegrade in under one year

Raptic Shield ($29.99) phone cases offer users the ultimate protection with an edgy, sophisticated design:

Utilizing machined metal frames as its foundation, Shield incorporates hard polycarbonate, soft rubber, and anodized aluminium to give the phone case a strong finish and durable design
Offers military-grade drop protection up to 10+ feet when dropped on concrete
You Body Care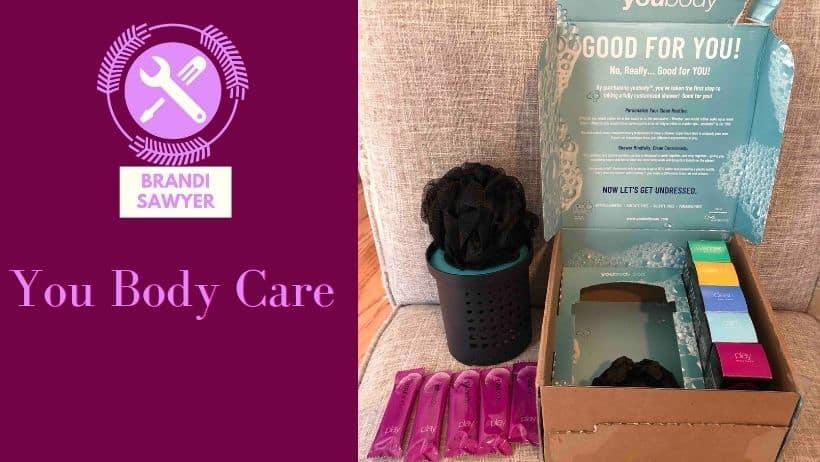 Janod Kids Wood Toys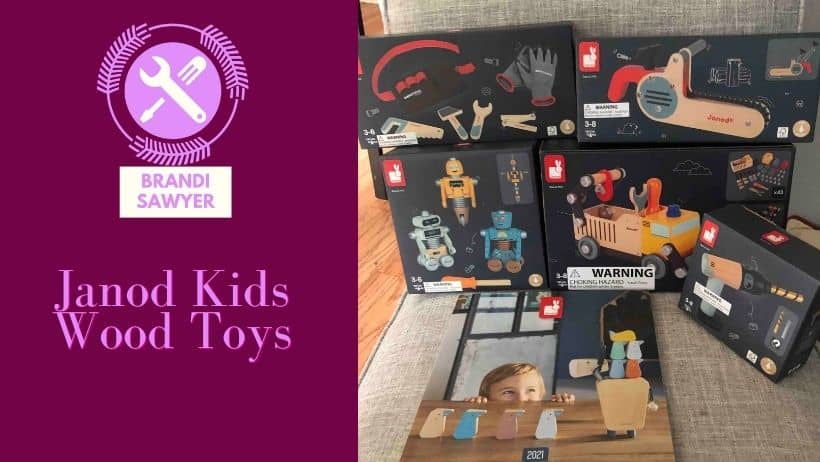 Janod is a French brand sold in independent specialty toy and gift stores and in select online shops. I think we've nailed it this range of construction toys made of wood.