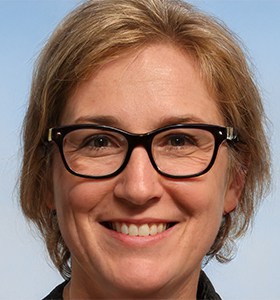 Master Gardener
Experience: Over 35 years of experience in creating naturalized gardens with love for native plants.
Education: Certified Horticulturist since 1985.
Highlights
Leanne Halls is a certified horticulturist and master gardener specialized in creating naturalized gardens and heirloom preservation.
Leanne is also a speaker and blogger committed to bringing expert gardening and landscaping information to home gardeners.
Leanne has earned her Horticulturist Certificate from the North Carolina State University in 1985.
Experience
Leanne Halls is an experienced master gardener with over 35 years of experience in the industry. She grew up on her family farm in North Carolina, where she learned how to grow, harvest, and preserve many varieties of plants.
Recently, Leanne's focus has expanded into the areas of landscaping and pollinator-friendly gardens. She is also a motivational speaker, and in her spare time, she gives gardening and landscaping advice online.
Education
Leanne earned her horticulturist certificate from the North Carolina State University in 1985.
Read More from Leanne Halls
You're probably wondering why it's important to talk about types of chainsaws. I'll tell you why: I believe if you don't have the right chainsaw, you are probably making life a lot harder on yourself…